Pinnacle syringe sleeve
(Made in China.)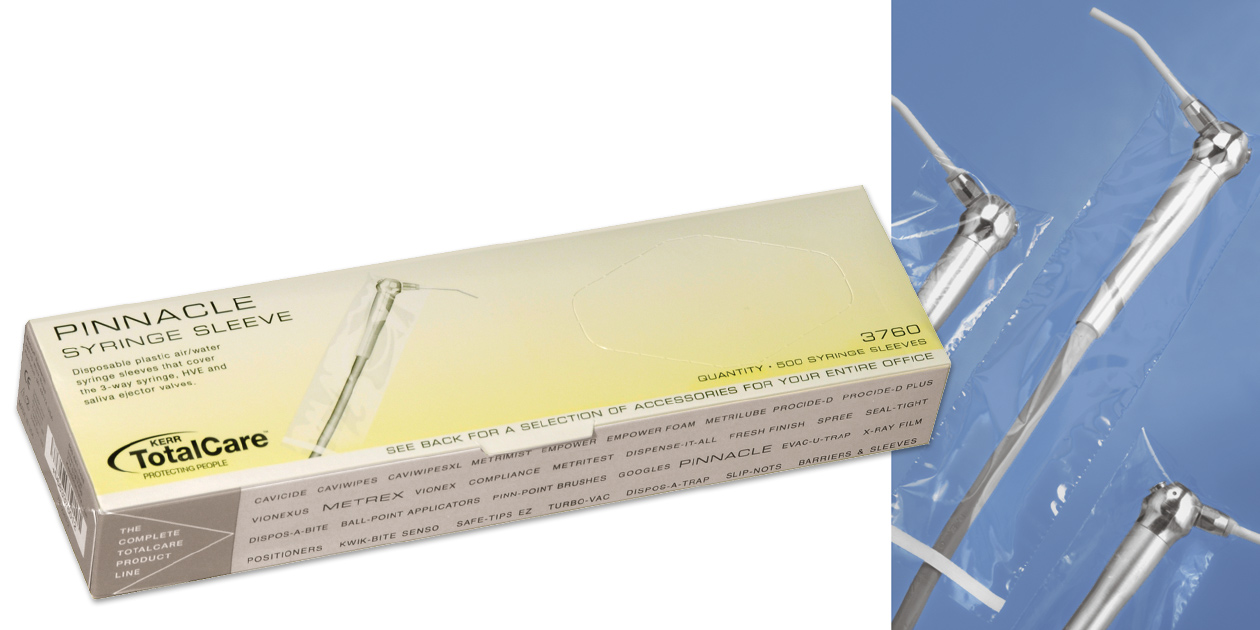 Pinnacle Sensor Cover, X-ray Sensor Sheath, X-ray Sleeve and Cover-All are
not included in this free offer. Free item will be of equal or lesser value
to lowest price purchase item.
Product Details
Clear disposable sleeve made to cover the 3-way syringe, HVE and saliva ejector valves. Can also be used to cover handpieces for ultrasonic scalers and air polishers.
Available in 4 styles:
#3760 - 2.5" x 10" standard syringe sleeve with no opening
#3767WO (with opening) - 2.5" x 10" standard syringe sleeve with pre-cut opening for the syringe tip to slide through
#3763WA (with adhesive) - Unique tape strip fastens the 2.5" x 11.5" sleeve to tubing to prevent sliding