Reprosil® 50ml cartridges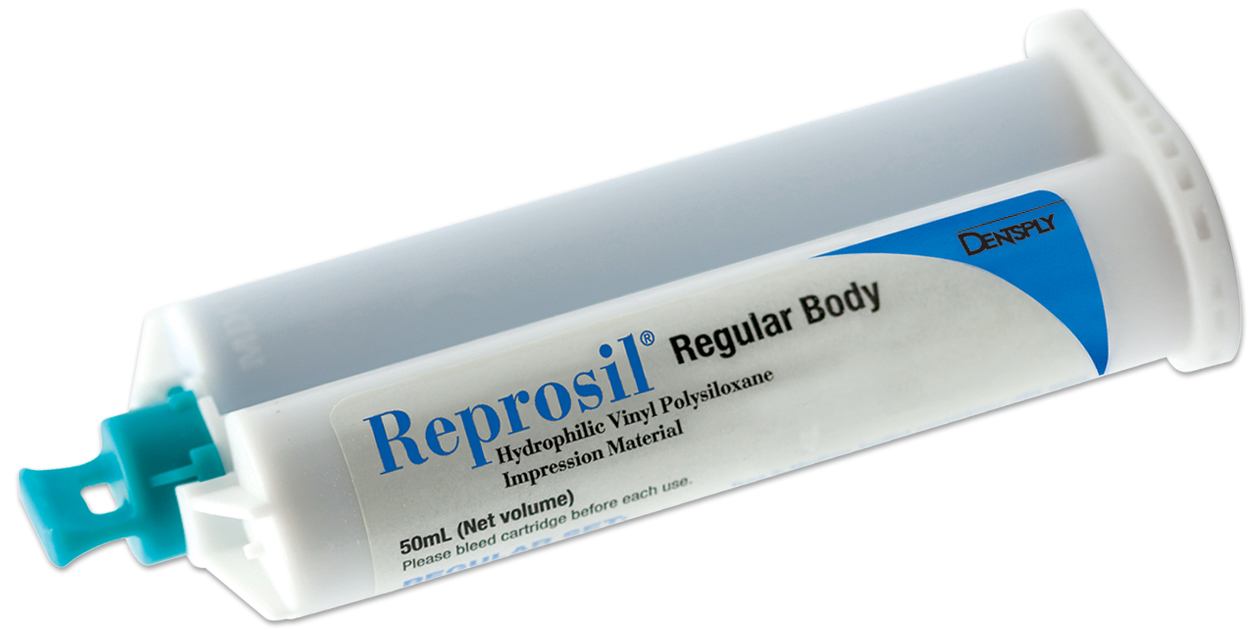 Product Details
Reprosil vinyl polysiloxane impression material is a degassed material with hydrophilic surface characteristics and excellent dimensional accuracy and detail. It is particularly well suited for impressions of teeth prepared for indirect inlays, onlays, posts and cores, crowns, and fixed bridges, as well as both partial and complete removable prosthodontics.
Work time: 2'' 30" minimum
Minimum removal time: 6'' 00" from start of mix.