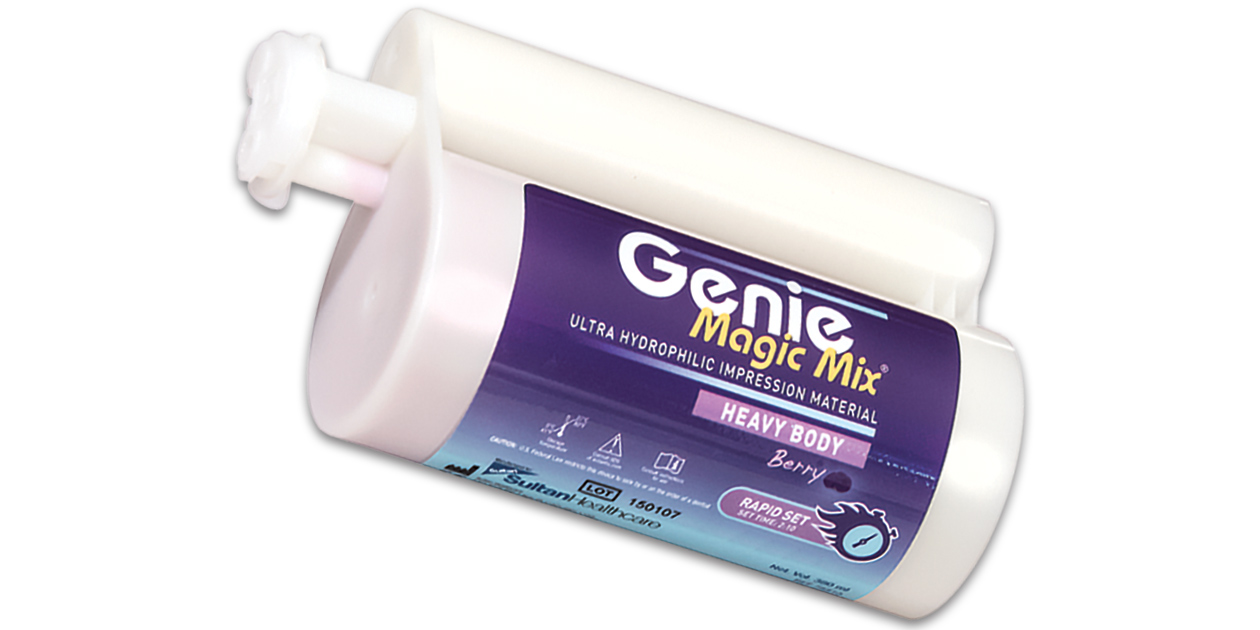 Product Details
ATTENTION: Genie Magic Mix cartridges have a new design that only works with the new specially designed compatible mixing tips. This product will not work with any other brand of mixing tips, only Sultan Healthcare.
New cartridge delivery system improves mix quality, reduces material waste and helps prevent cross contamination.
Designed for use in all automatic mixing machines for consistent, void-free impressions at the touch of a button.
For additional information about new mixing tips click here.
Working time 1'35" for rapid set and 2'15" for standard set.
Setting time 2' 10" for rapid set and 4' 30" for standard set.