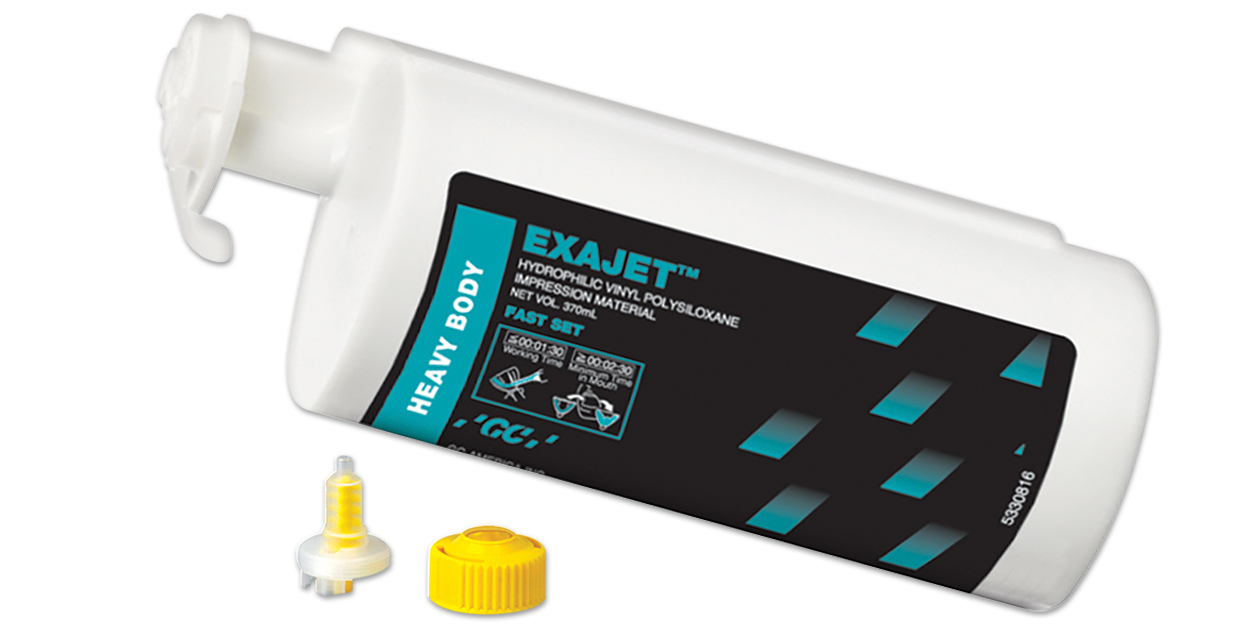 Free item will be of equal or lesser value to lowest price purchase item.
Product Details
Now in 370ml hard cartridges, which require the newer yellow dynamic 370ml mixing tips (#280-6379).
Heavy body VPS impression material designed for use in automated dynamic mixing machines to deliver a consistent, homogenous, bubble-free mix.
Normal set: 2' 00" working time; 4' 00" set time.
Fast set: 1' 30" working time; 3' 15" set time.