Exaflex®
(Made in Japan.)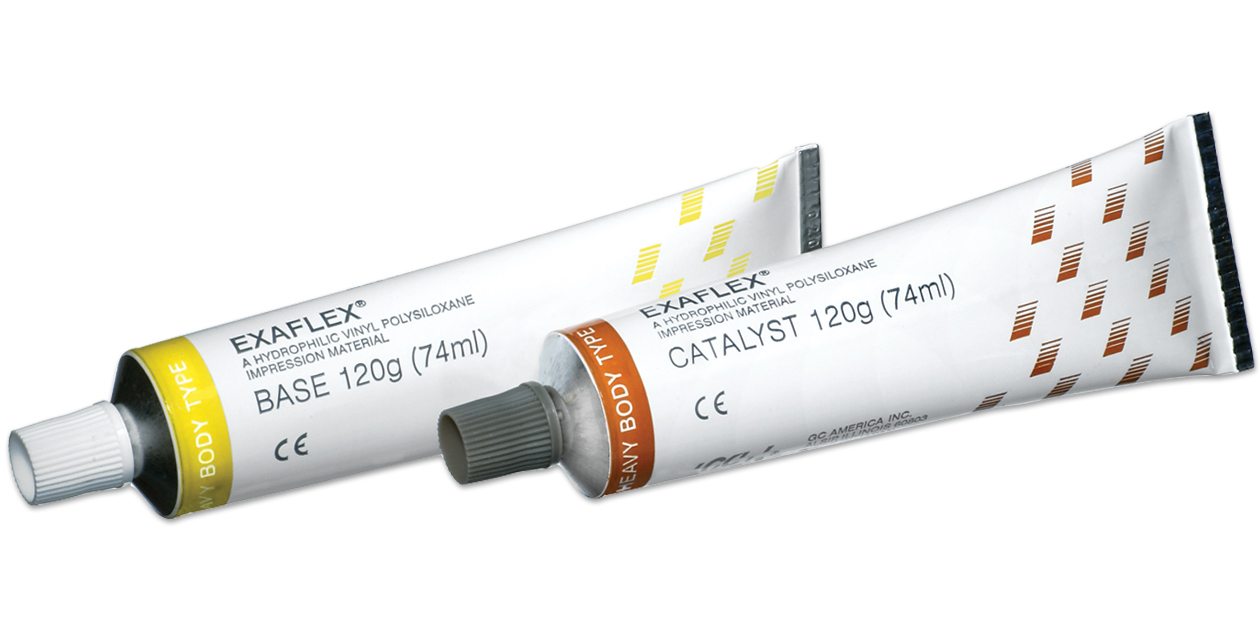 Free pkg will be of equal or lesser value to lowest price purchase pkg.
Product Details
Addition reaction silicone (platinum catalyzed) impression material in tubes. Exaflex produces crisp, extraordinarily smooth and highly precise impressions for models, crowns, bridges, and dentures.
Injection material has a working time of 2'' 15"; all other viscosities have a working time of 1'' 45". All viscosities have a setting time of 4'' 00".