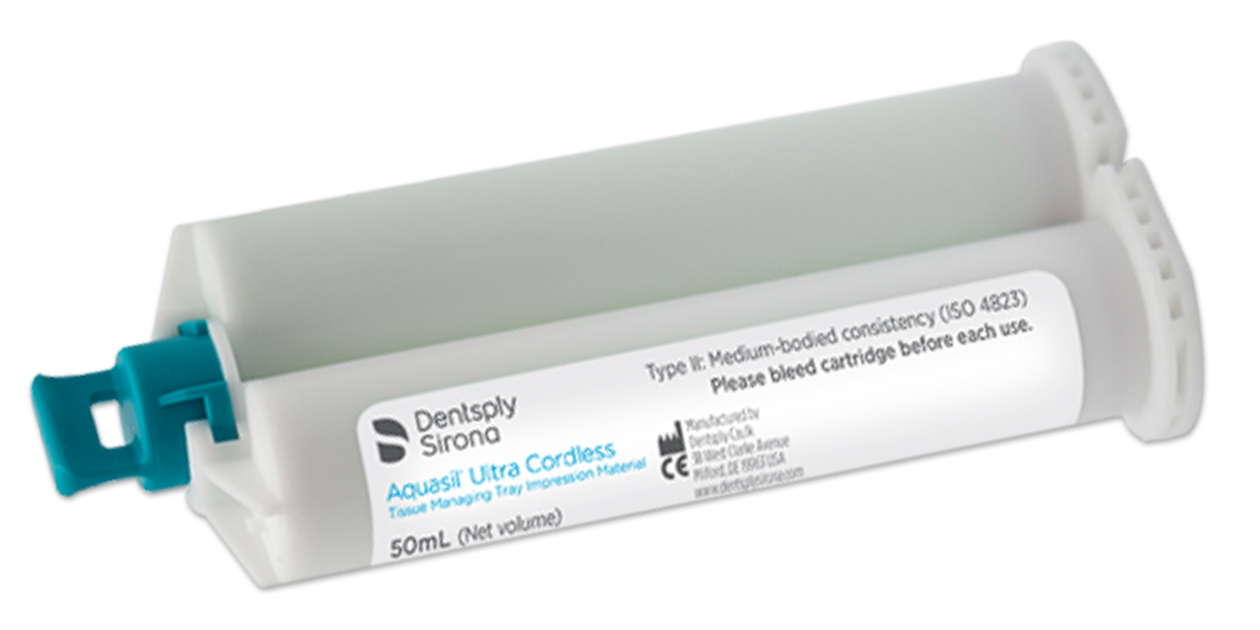 To qualify for this offer, you must purchase 3 of the same item number.
Product Details
Retractionless tissue managing impression system: The first and only impression system that does not require tissue retraction. No need for cord. No need for paste. A one-step system that places super high tear strength wash material precisely into the sulcus within seconds.
Huge time savings: Reduces placement time by 70% by not requiring you to pack cord or use retraction paste.
Note: Only digit power cartridges are compatible with the Aquasil Ultra Cordless digit power dispenser No other digit cartridges will work with this dispenser.