Affinis® System 360
(Made in Switzerland.)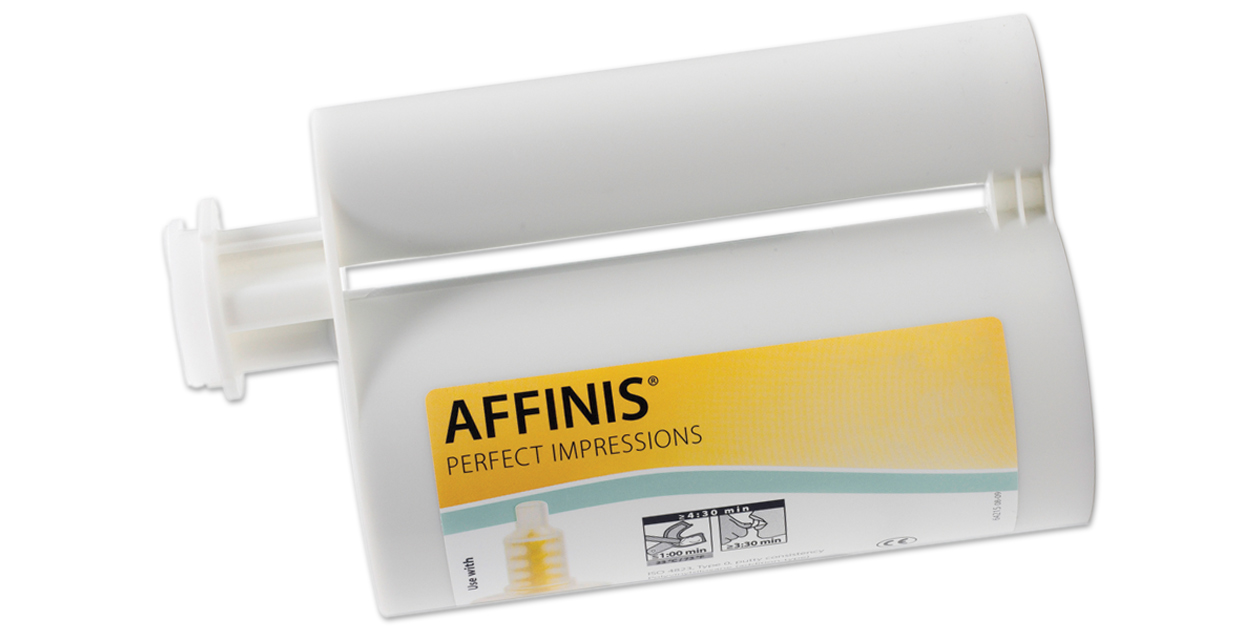 Free item will be of equal or lesser value to lowest price purchase item.
Product Details
Affinis impression material in hard plastic cartridges for use in automated mixing machines. Exceptionally low contact angle results in hydrocolloid-like flow and superior wetting ability. Affinis provides outstanding model fabrication, with no voids or margin distortion.
Working time is 1'00". Oral set time is 2' 30" for MonoBody, 3' 00" for heavy body, and 3' 30" for putty.