3M™ Permadyne™ Garant™ 2:1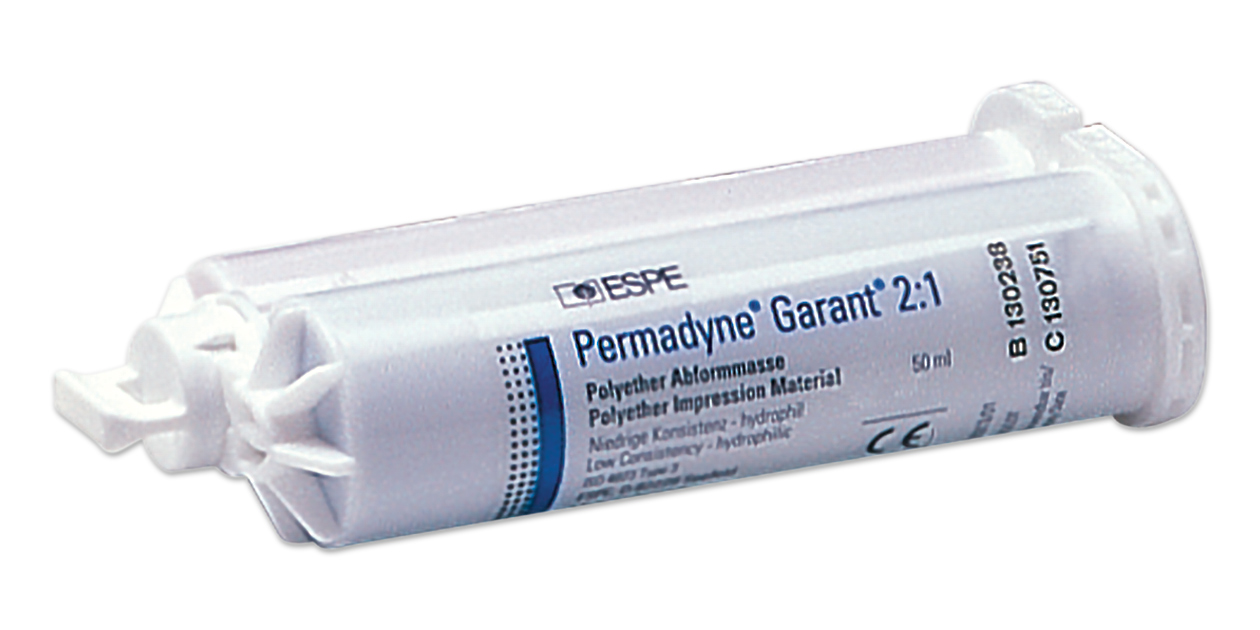 Product Details
Low-viscosity, hydrophilic, thixotropic, snap-setting polyether impression material ideal for the one-step/two-viscosity technique.
Hydrophilic before, during and after set for unsurpassed accuracy.
Flows smoothly under pressure and remains fixed without pressure.
Snap-set characteristic ensures a precise-fitting final restoration.
2'' 00" working time, 5'' 30" setting time (total 3'' 30" in mouth).