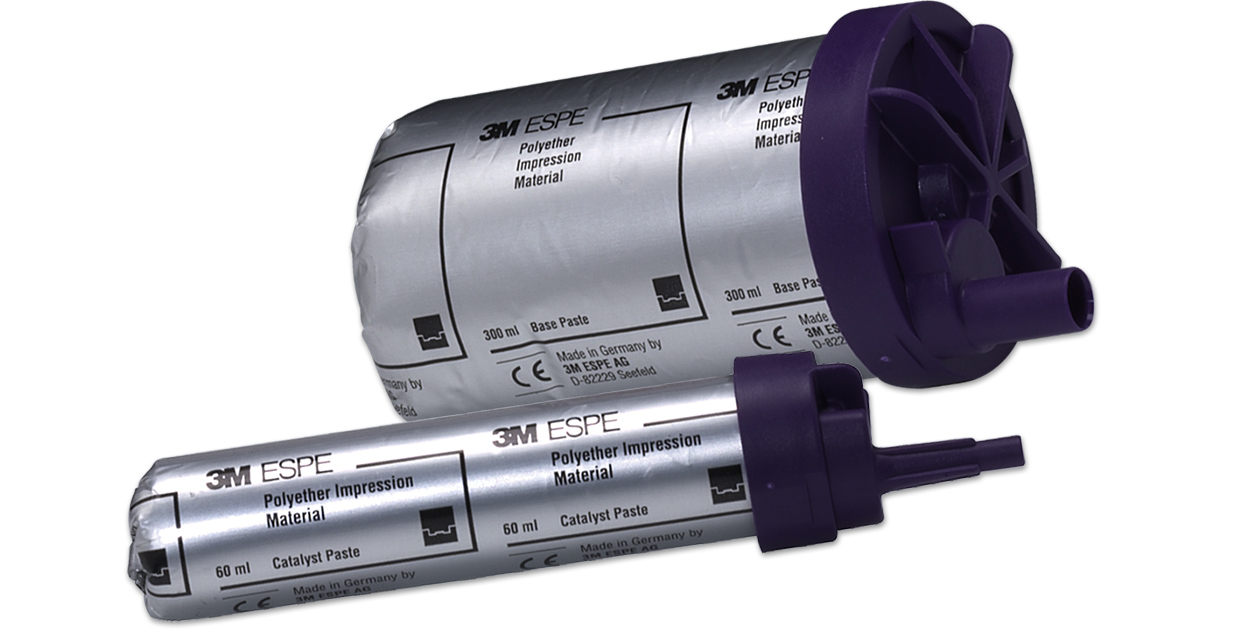 Free item will be of equal or lesser value to lowest price purchase item.
Product Details
Medium body polyether designed for mixing and dispensing in the 3M™ Pentamix™ system. For crown and bridge, inlay and onlay, functional, and implant impressions.
Hydrophilic before, during, and after set for unsurpassed accuracy.
Flows smoothly under pressure in critical areas and remains fixed without pressure.
Snap-set properties for reduced distortion.
Intended for use in the monophase technique.