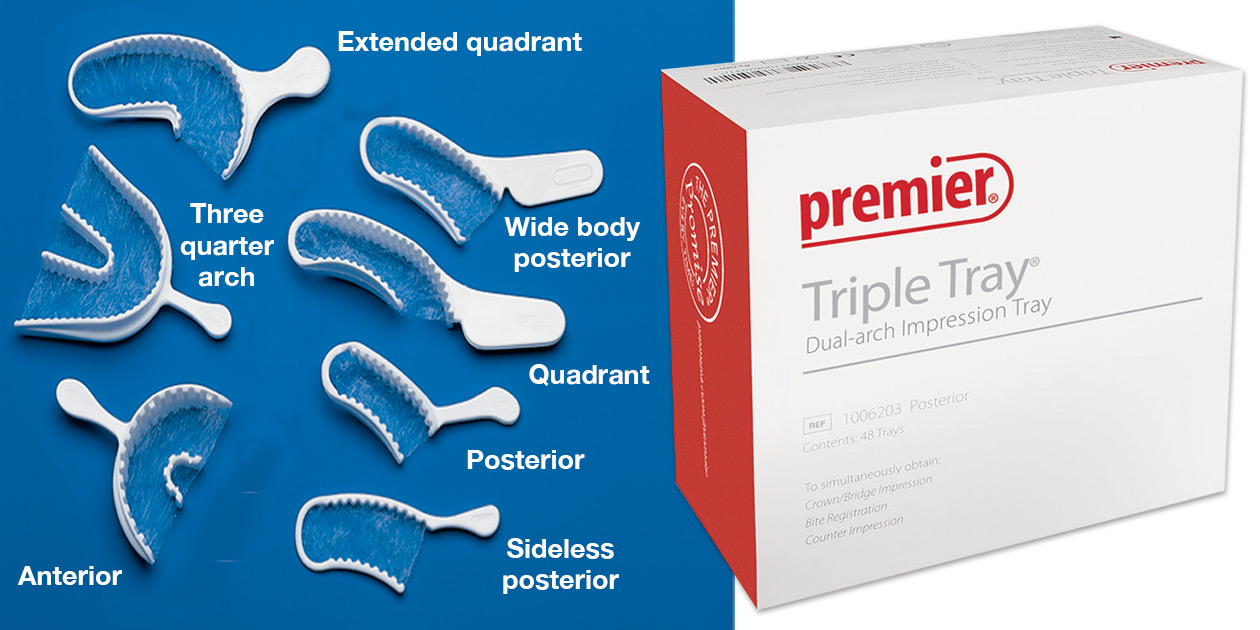 Wide body posterior sent unless otherwise requested.
Product Details
Triple bite disposable impression trays; proven accurate in over 80 million impressions. Triple Trays have very thin, loose webbing which will not distort when the patient closes. They have consistently been rated an outstanding product by an independent organization due to "least water absorption and thinnest inner occlusal wafer."
Clinical Evaluations
Triple Tray
earned 4.0 stars out of a possible 5.0.
With its numerous versions, you would be hard-pressed not to find one to meet your needs. If you use them sensibly with rigid tray materials, they will certainly perform well.
Due to their plastic construction and flexibility, the impression material must be very rigid or you risk distortion. And we feel the three-quarter design is pushing the envelope too far for closed bite trays. Quadrant posterior is very narrow.
Created the category and still has many advocates due to its wide selection and track record, but it''s the most flexible in this category, which means a very rigid impression material is absolutely necessary to prevent distortion.
©REALITY Publishing Company
3/7/12 website update
www.realityratings.com