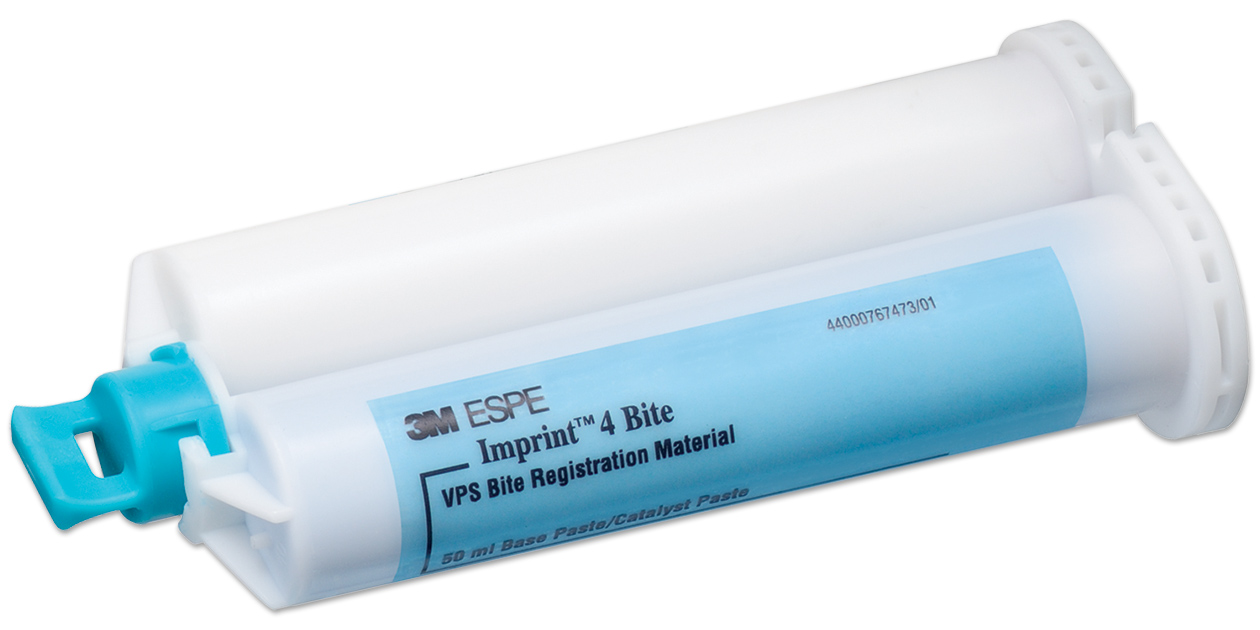 Product Details
For all occlusal bite registrations. With its flow properties and no-slump consistency, Imprint 4 Bite VPS material does not lock into undercuts or interdental areas. After setting, the material is easy to cut, trim, and accurately position with the stone model. Extremely fast intra-oral set time and high final hardness.
20 second working time,
60 second intraoral setting time.