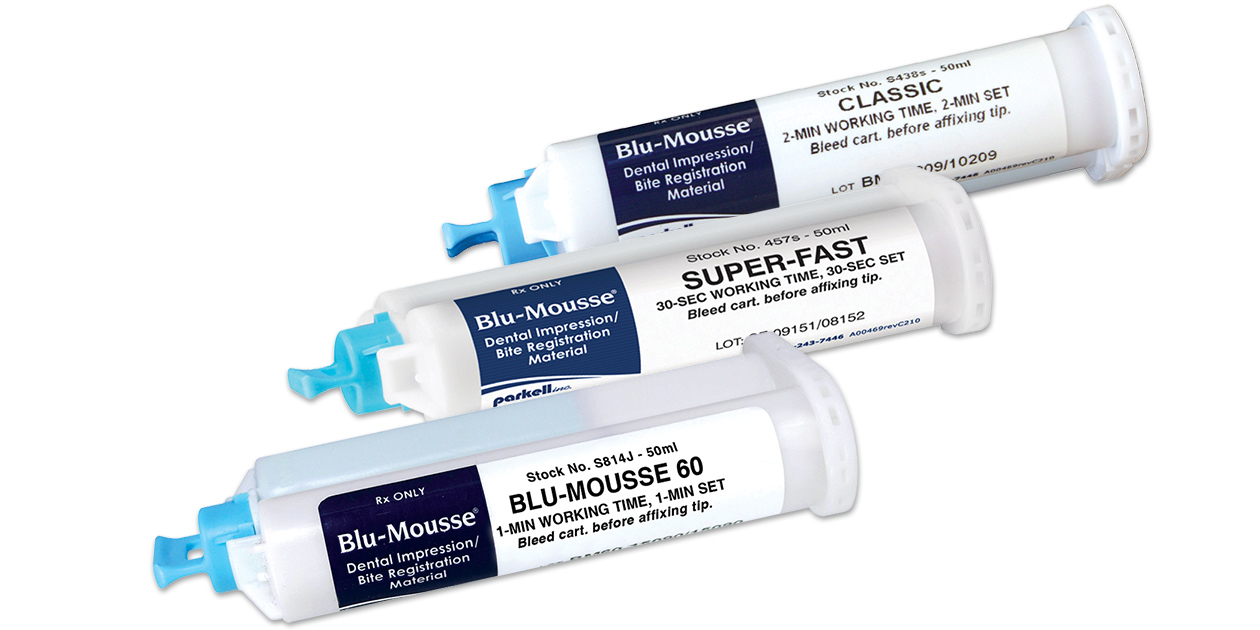 Product Details
Vinyl polysiloxane for occlusal registrations and much more.
Before setting, it's so fluffy (like whipped cream) that patients don't even feel it as they close into centric. And with no taste, it doesn't trigger proprioceptive reflexes that can skew the registration. Patients barely notice it's there, yet it sets almost plaster-hard.
You can also use Blu-Mousse for trayless quadrant impressions, instant repair models, fast provisional crowns and copper band impressions.
| | | |
| --- | --- | --- |
| | Working Time | Set Time |
| Classic | 2'00" | 2'00" |
| Blu-Mousse 60 | 1'00" | 1'00" |
| Super-Fast | 0'30" | 0'30" |