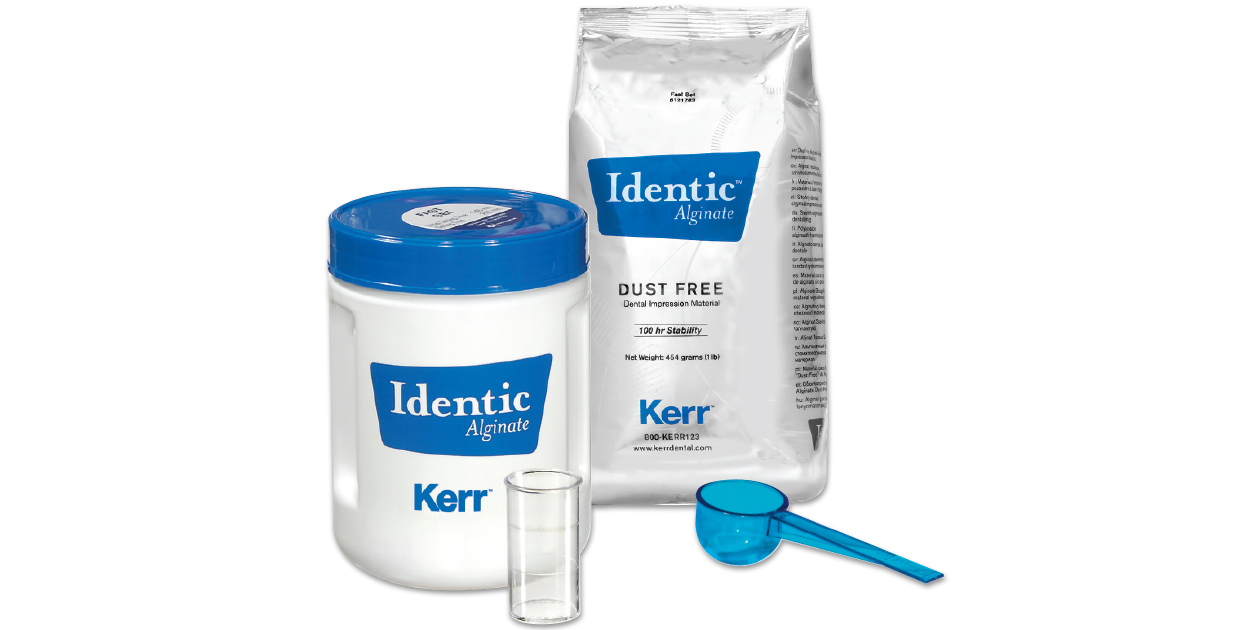 Limit 3 redemptions per office. Free item will be of equal or lesser value
to lowest price purchase item.
Product Details
Previously distributed by Dux Dental. The product is exactly the same; only the label has changed.
Identic is a full-strength antimicrobial dust-free alginate that mixes to a creamy consistency. Each pound yields 37-38 double scoop impressions. Soothing cinnamon scent.
Unsurpassed surface smoothness. Identic creates a smooth surface texture for highly detailed, glass-like stone models.
Packaged for increased shelf life. Identic is packed in poly-aluminum pouches for extended shelf-life and easy, space-saving storage.
| | | |
| --- | --- | --- |
| | Regular set | Fast set |
| Mixing time | 0:30 | 0:30 |
| Working time | 2:20 | 1:45 |
| Setting time | 3:30 | 2:20 |
Reviews
Identic
earned 3.9 stars out of a possible 5.0.
Three different set time options, unidose, Singles or bulk packaging, with unidose being least expensive. Tied for fastest set. Singles eliminates scoops AND water measure cups--very unique packaging.
No directions on reusable container. Extra fast set has no scent or flavor.
Most setting time and packaging options in this subcategory.
©REALITY Publishing Company 3/10/12 website update