AccuDent® XD
(Made in USA.)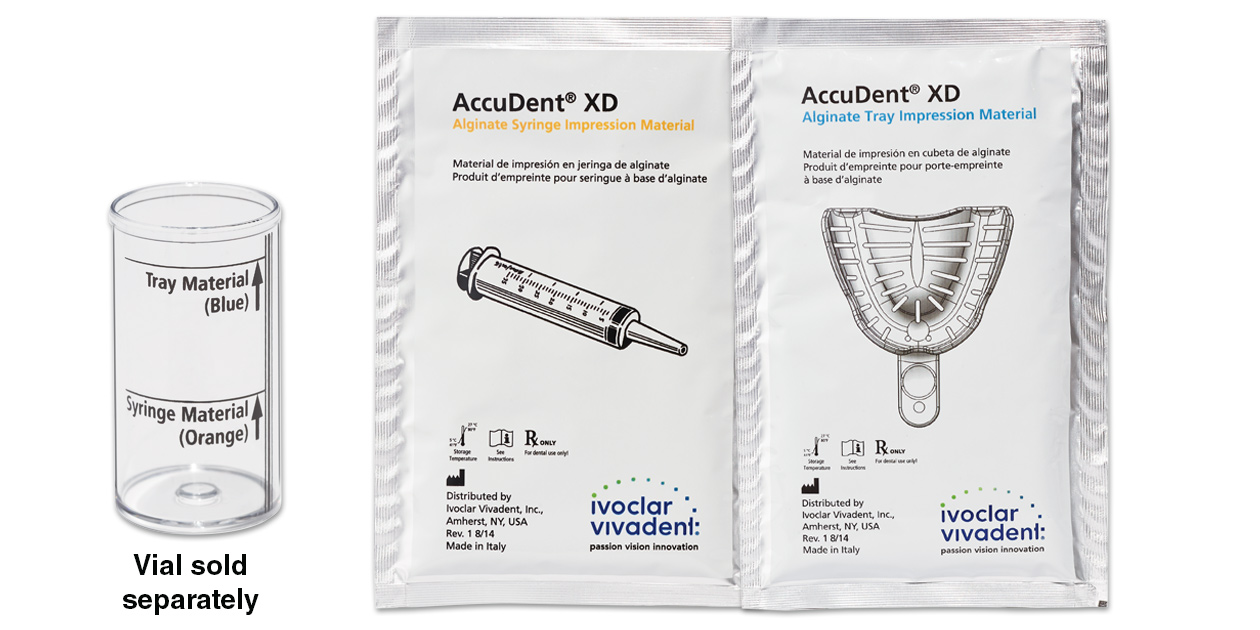 Product Details
Dual-phase tray and syringe alginate material. Ideal for fabrication of custom impression trays, cast metal frameworks, orthodontic appliances, opposing models, removable denture, and many other types of dental cases.
Premeasured for predictable and precise mixing for both dentate and edentulous impressions.
Impressions with dimensional accuracy and freedom from air bubbles.
Tray material features color changing properties for precise timing of impression taking.
| | | |
| --- | --- | --- |
| | Syringe material | Tray material |
| Mixing time | 0:45 | 0:45 |
| Working time | 2:00 | 1:30 |
| Initial setting time | 3:30 | 2:30 |
| Setting time | 3:45 | 2:45 |