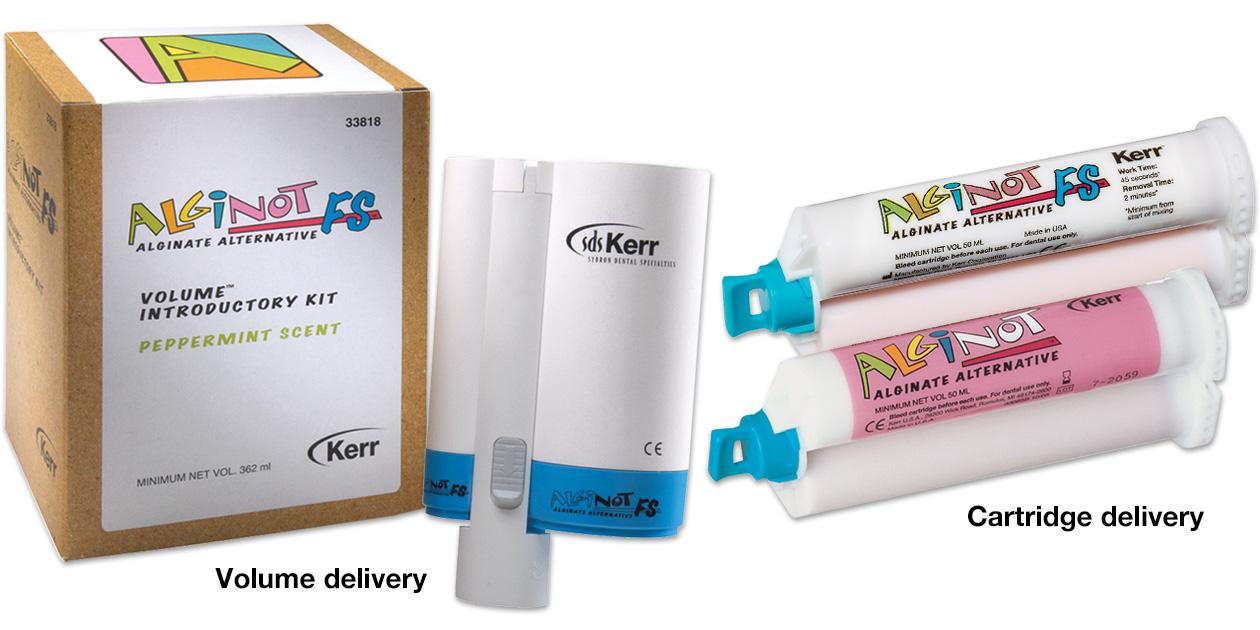 To qualify for this free offer, you must purchase 2 of the same item
number.
Product Details
Automix VPS impression material for quick, long-lasting impressions without the messy, time consuming hand mixing or hazardous dust of alginates. Make temporary replacements, bleaching trays, mouth guards and multiple stone pours - all from a single impression. Plus, you can pour whenever it''s convenient because the impressions retain their dimensional stability for months. Smooth surface allows for easy polishing and also tolerates disinfectants. Pleasant peppermint scent.
AlgiNot has superior elasticity compared to all alginates, allowing far better rebound from deformation, and giving you a better impression.
| | | |
| --- | --- | --- |
| | Work time | Set time |
| Regular set, cartridge | 0:45 | 2:30 |
| Fast set, cartridge | 0:45 | 2:00 |
| Regular set, volume | 1:00 | 2:45 |
| Fast set, volume | 1:00 | 2:15 |