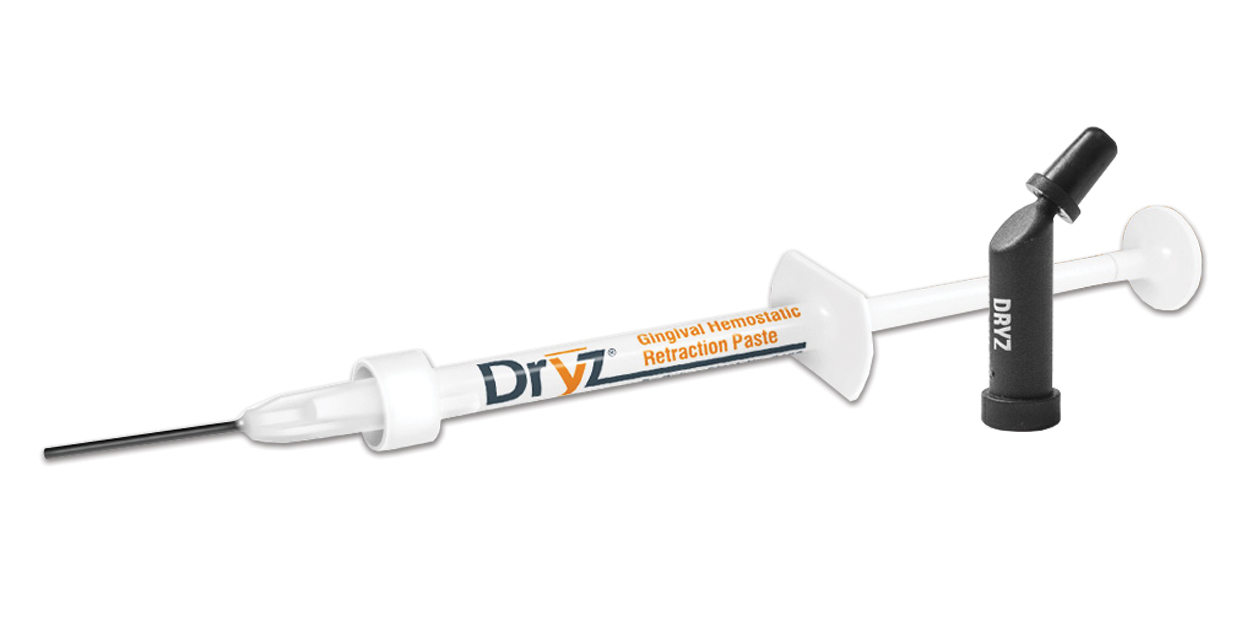 Free item will be of equal or lesser value to lowest price purchase item.
Product Details
Gingival hemostatic retraction paste. Fast acting formula stops gingival bleeding and seepage that may interfere with impression taking. Can be used alone or in conjunction with retraction cord and compression caps.
Great for tissue management when seating restorations, placing rubber dam clamps (controlling bleeding), whitening teeth (to manage moisture) and restoring subgingival cavities.