Access® Edge and Access® FLO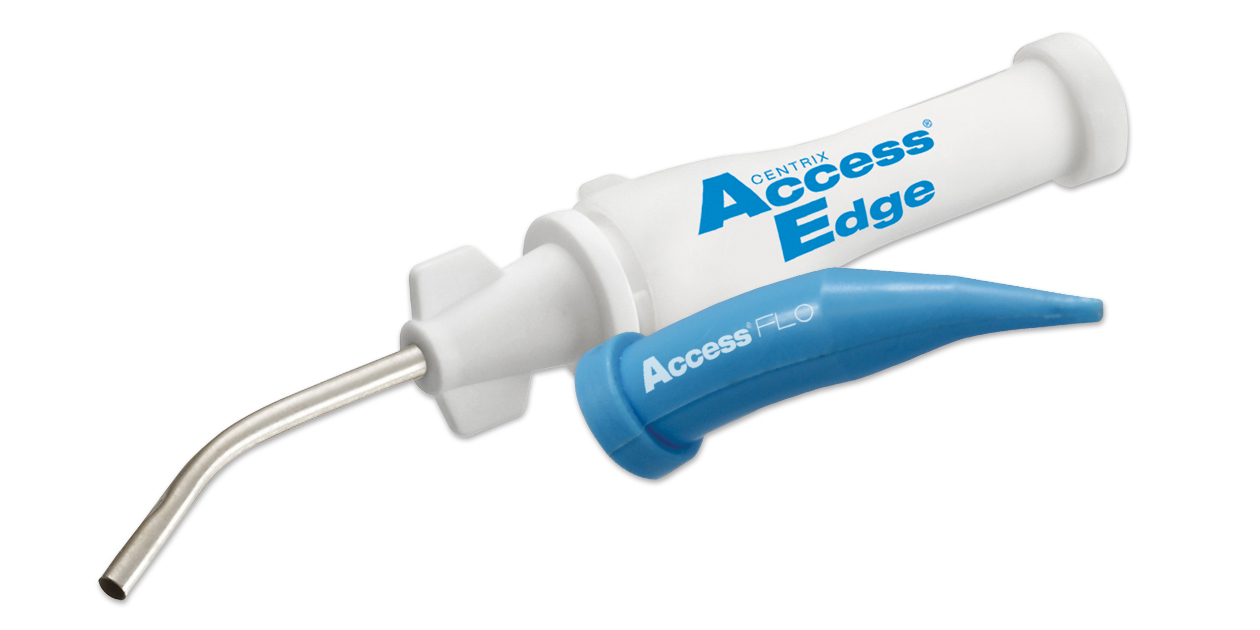 Product Details
A high-viscosity, clay-based gingival retraction paste.
Just apply for 2 minutes and then rinse away.
Contains the active ingredients kaolin clay and aluminum chloride that control bleeding and prevent seepage.
Prefilled unit-dose tips eliminate cross contamination and fit any Centrix C-R syringe or any other composite gun.
Luer-lock tip design ensures the tip remains secure.
Access FLO is a low-viscosity flowable formulation.