Gingi-Aid® Max™ (blue label)
(Made in USA.)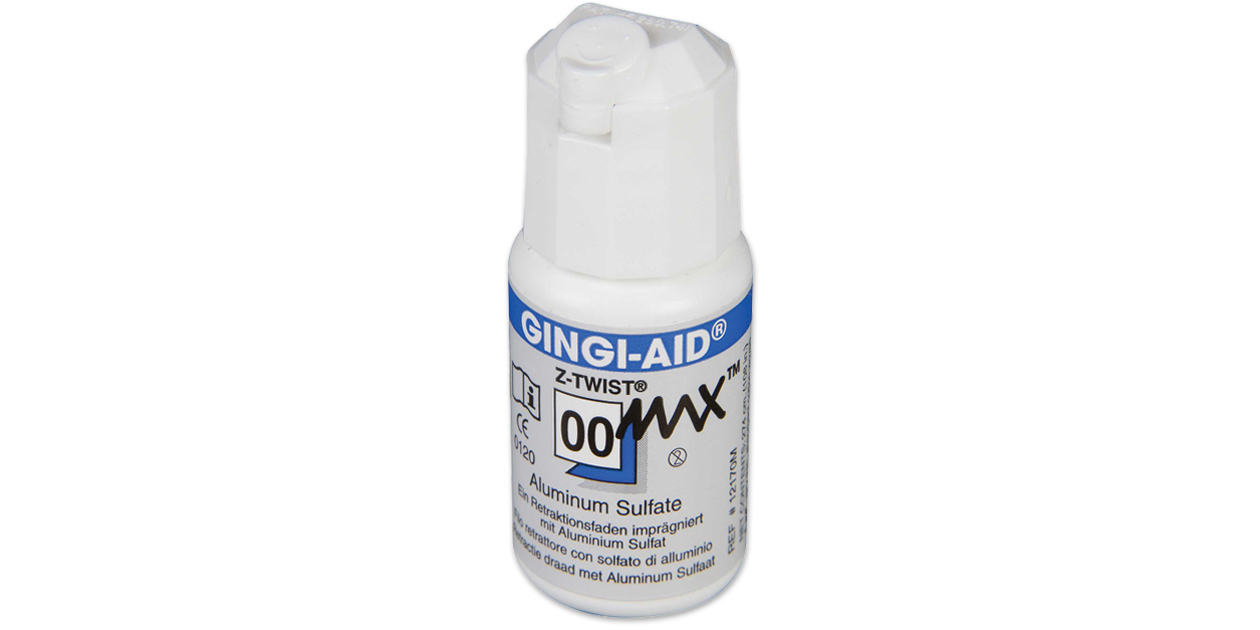 Offer includes Gingi-Aid Max, Gingi-Pak Max, and Gingi-Plain Max.
Free bottle will be of equal or lesser value to lowest price
purchase bottle.
Product Details
Impregnated with aluminum sulfate.
Unique Kutter Kap with integrated stainless steel blade delivers fast, precise cutting of retraction cord with no scissors, no waste, and no cross contamination. 108" per bottle.