Titan® 3
(Angle attachments are made in Japan. Motors and front end attachments are made in the USA.)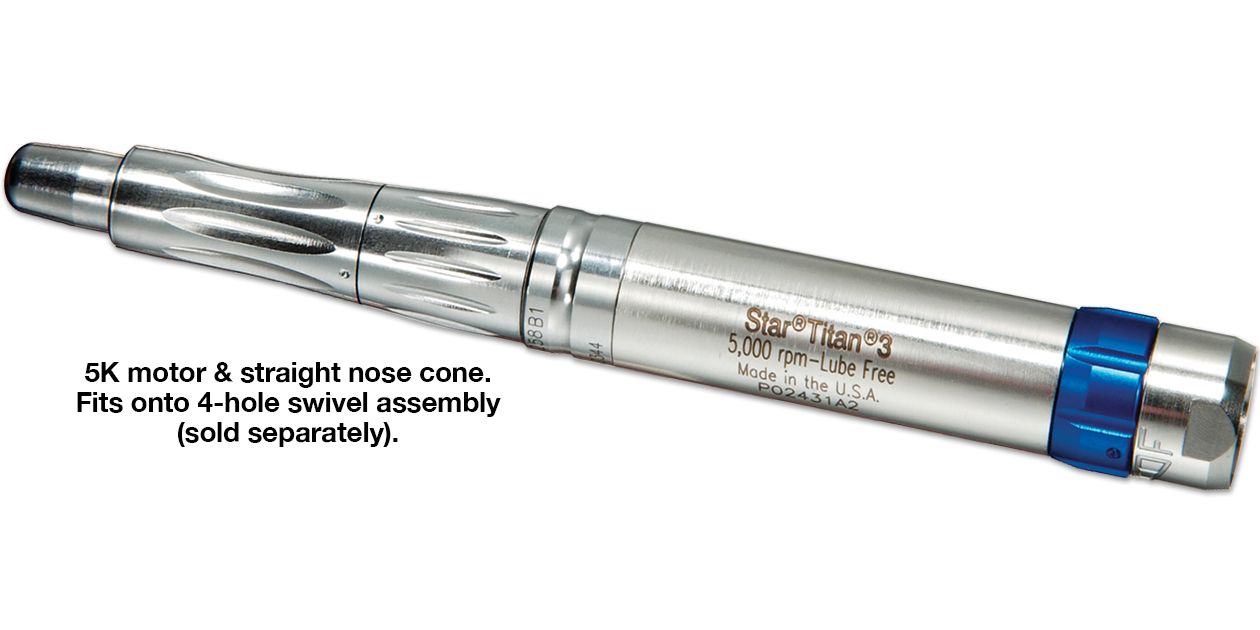 To qualify for this free offer, you must purchase 3 of the same item
number.
Offers cannot be combined. Free motor will be of equal or lesser value to
lowest price purchase motor.
Product Details
Autoclavable air-driven straight handpiece.


Safco Complete Satisfaction Guarantee
You are welcome to use the Titan 3 handpiece on a complete satisfaction guarantee basis; if you are not fully satisfied with this product,
return it within 30 days for a complete refund.
You may use one in your office on a trial basis; however, we can only accept the return of one unit in used condition.