430 SWL® fiber optic handpiece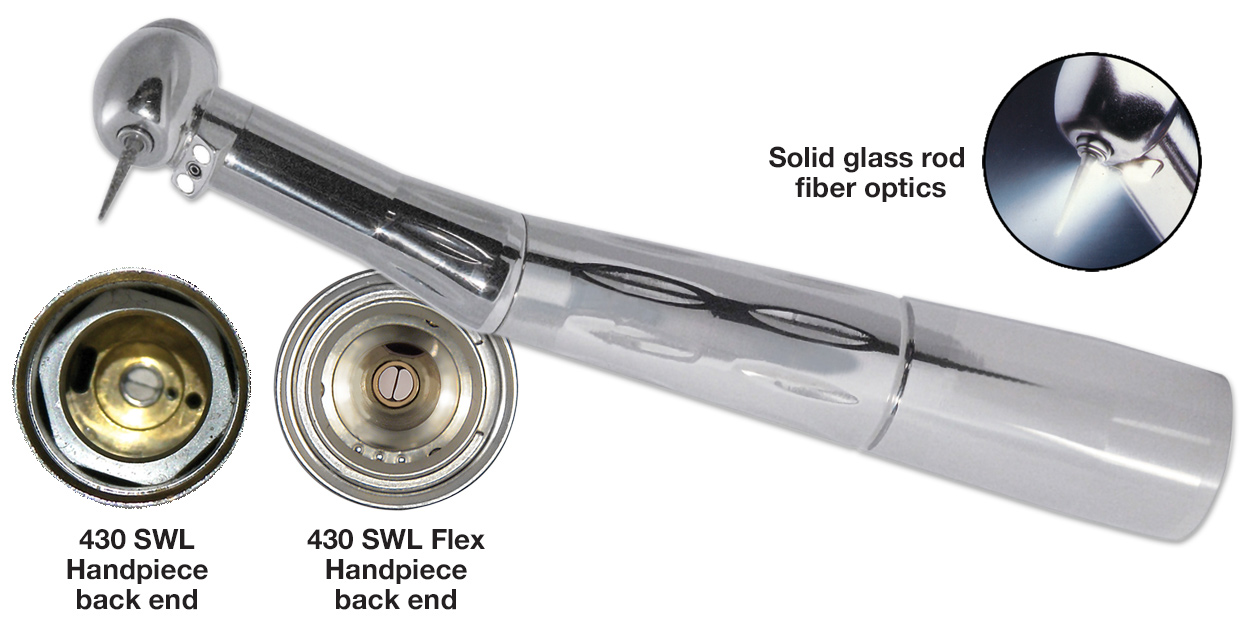 Free item will be of equal or lesser value to lowest price purchase item.
Product Details
LubeFree autochuck cartridge with ceramic bearings improves efficiency, saves time, and eliminates the high cost of repeated lubrication. No residual lubricant is expelled into the oral cavity during operation.
Dual-beam, solid glass rod fiber optics offer brighter light output, and a shorter profile so you get better access into the posterior.
StarDental warranties: One year on the cartridge; five years on the fiber optics.
430 SWL
Attaches to a HiFlo® (or previous 360°) fiber optic swivel assembly. Handpiece and swivel assembly are sold separately.
430 SWL Flex
Designed for use with KaVo MULTIflex1 couplers. No need to purchase new swivels.
1KaVo and MULTIflex are trademarks of KaVo USA. Safco is not affiliated with KaVo USA.


Safco Complete Satisfaction Guarantee
You are welcome to use the 430 SWL fiber optic handpiece on a complete satisfaction guarantee basis; if you are not fully satisfied with this product,
return it within 30 days for a complete refund.
You may use one in your office on a trial basis; however, we can only accept the return of one unit in used condition.