430 SWL® 45 and 430 SW™ 45 handpieces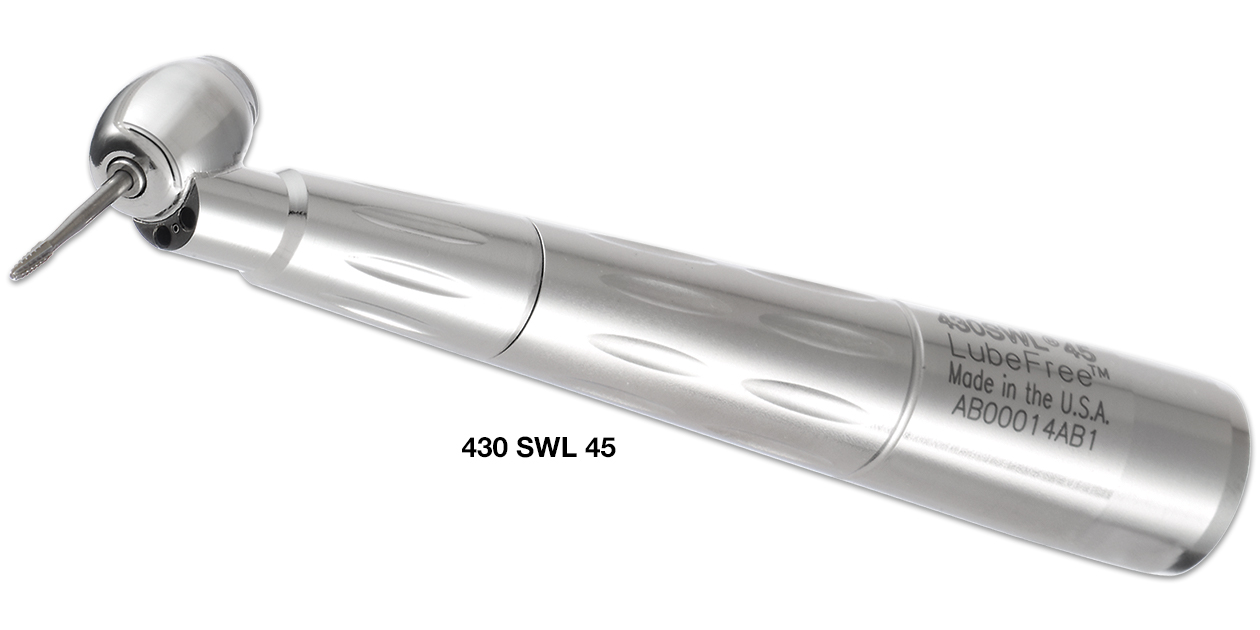 Free item will be of equal or lesser value to lowest price purchase item.
Product Details
45° angled head provides access to the posterior area of the oral cavity.

Engineered for removal of impacted third molars as well as other endodontic and periodontal procedures.

Specially-designed side ports exhaust air away from the surgical site reducing risk of air embolism, and protecting the integrity of the surgical site.

Pure stream of water to cool operatory site.

StarDental warranties: 1 year on the motor; 6 months on the turbine.


Safco Complete Satisfaction Guarantee
You are welcome to use the 430 SWL 45 and 430 SW 45 handpieces on a complete satisfaction guarantee basis; if you are not fully satisfied with these products,
return them within 30 days for a complete refund.
You may use one in your office on a trial basis; however, we can only accept the return of one unit in used condition.