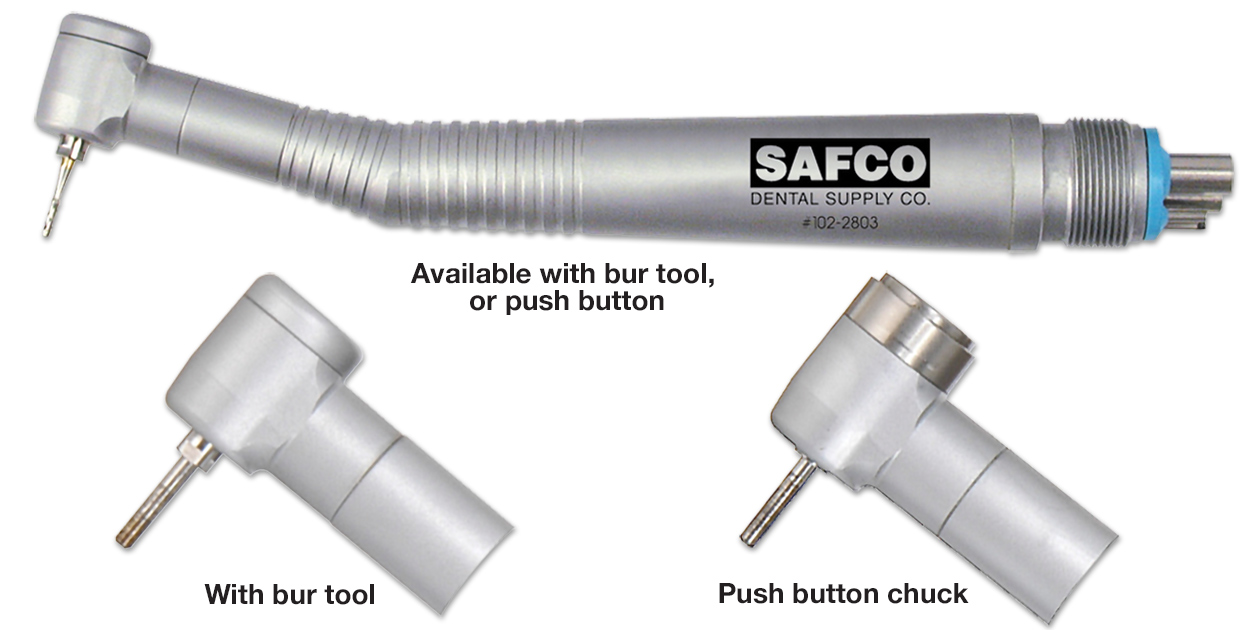 Product Details
Smooth and quiet operation up to 350,000 rpm at 32 psi. Optimum balance for improved feel and long life. Professional satin finish handpiece is completely autoclavable or Chemiclavable. Canister-style turbine for simple, in-office turbine replacement (can easily be replaced at chairside). Six month warranty. Mini head handpiece accepts standard or short shank burs for additional access in the oral cavity. 4-hole connection.


Safco Complete Satisfaction Guarantee
You are welcome to use the Safco Spirit handpiece on a complete satisfaction guarantee basis; if you are not fully satisfied with this product,
return it within 30 days for a complete refund.
You may use one in your office on a trial basis; however, we can only accept the return of one unit in used condition.