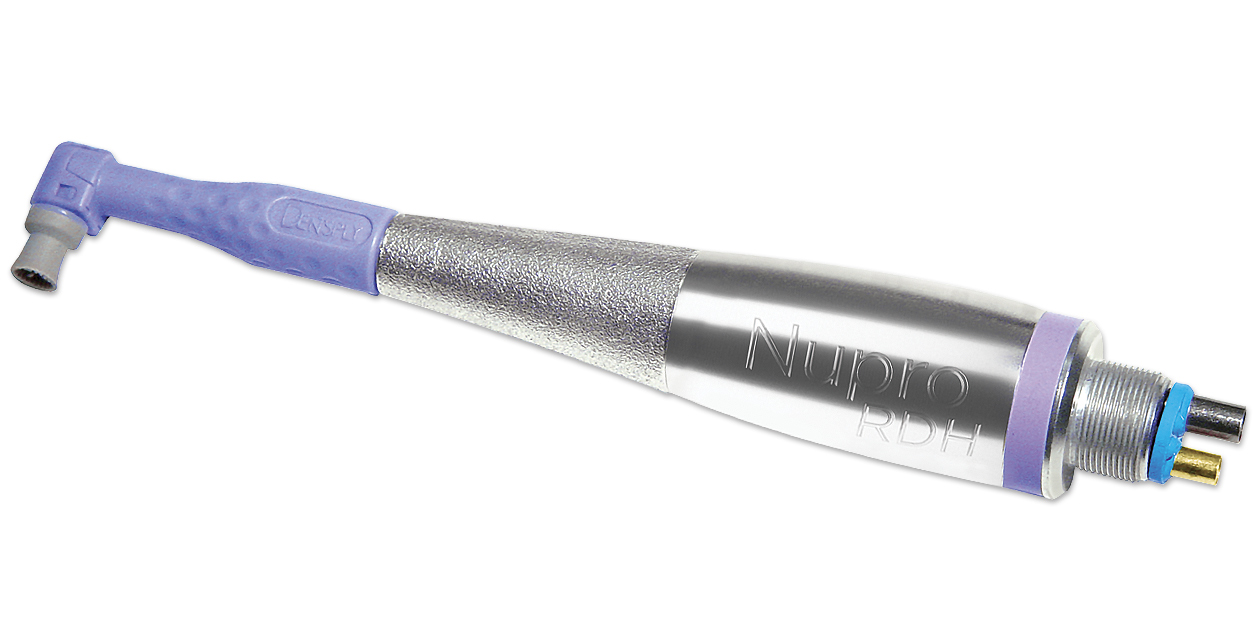 Product Details
Previously distributed as the Midwest RDH hygienist handpiece. Only the name has changed; the handpiece is exactly the same.
Elevate your performance with America's #1 selling hygiene handpiece!
Increases comfort with lightweight design (3 oz.) and non-slip grip.
Improves maneuverability and access with 360° cord swivel.
Neutralizes hand position during procedures with specifically designed contours.
Wider back-end designed to comfortably fit in the clinicians hand.
Removable autoclavable color bands for handpiece personalization.
Fits all 4-hole tubing.
2- year manufacturer's warranty from date of purchase.
Safco Complete Satisfaction Guarantee
You are welcome to use the Nupro RDH handpiece on a complete satisfaction guarantee basis; if you are not fully satisfied with this product,
return it within 30 days for a complete refund.
You may use one in your office on a trial basis; however, we can only accept the return of one unit in used condition.