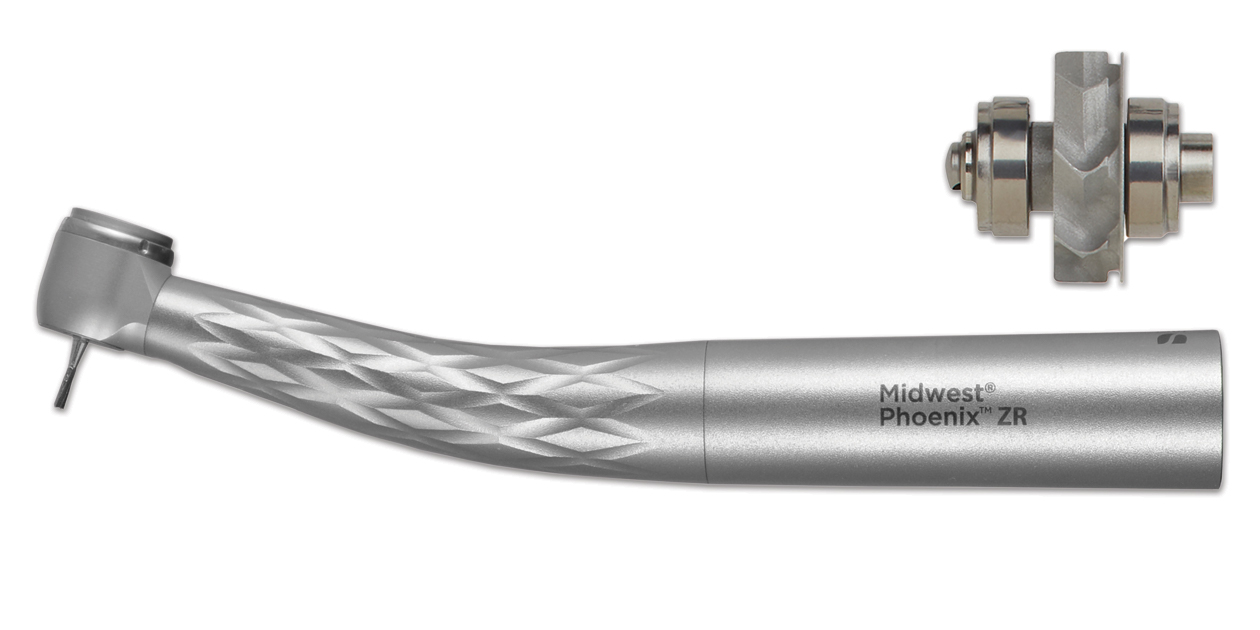 Free item will be of equal or lesser value to lowest price purchase item.
Product Details
Fiber-optic handpiece featuring a larger head design to provide the extra power needed to cut through modern materials like solid zirconia crowns.
Dynamic speed control in the head helps maintain cutting power while also protecting against excessive speeds that can cause premature bearing failure and excessive noise.
Titanium coating on grip and sheath enhance tactile control while also maximizing scratch and chemical resistance.
Diamond-Like-Carbon coated ceramic bearings reduce friction and enhance performance.
2 year manufacturer''s warranty from date of purchase.
Safco Complete Satisfaction Guarantee
You are welcome to use the Midwest Phoenix ZR handpiece on a complete satisfaction guarantee basis; if you are not fully satisfied with this product,
return it within 30 days for a complete refund.
You may use one in your office on a trial basis; however, we can only accept the return of one unit in used condition.