Midwest® E Electric handpiece system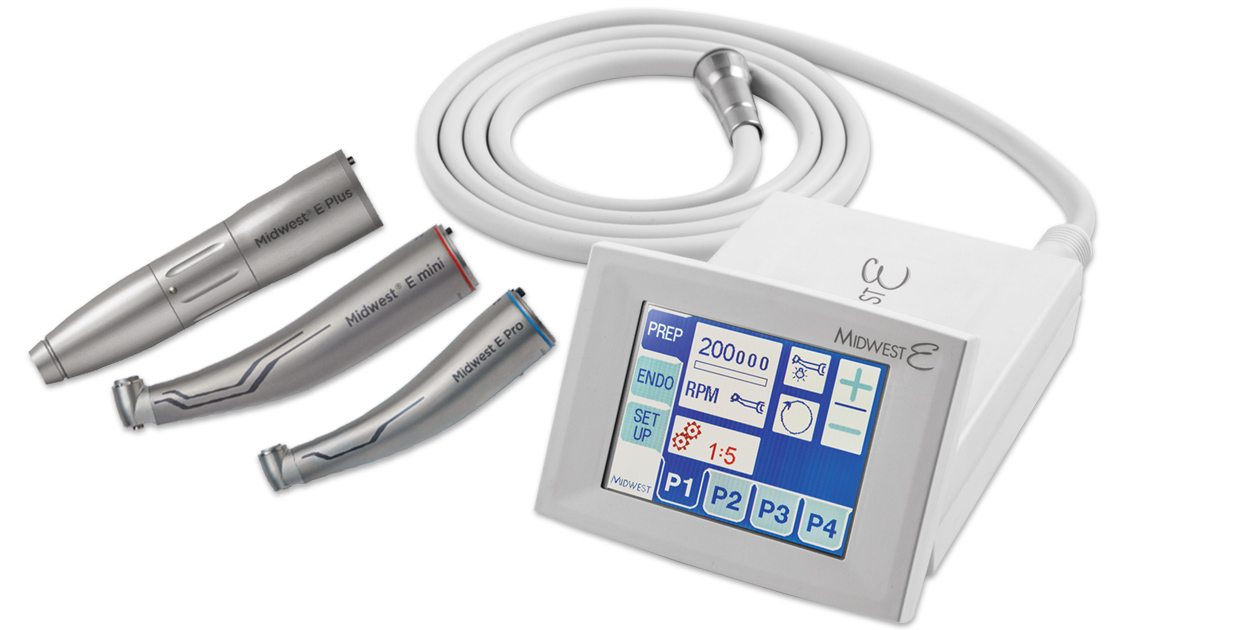 Product Details
One of the smallest and lightest electric handpiece motors offered, and features an intuitive color LCD touchscreen to select the proper settings for high-speed, low-speed, and endo procedures. The motor accepts both 23mm and 32mm attachments and weighs only 59 grams.
Use the touchscreen to:
Adjust speed, torque limits, and fiber optic light operation.
Create 4 user-defined presets in both prep and endo modes.
Select from 28 pre-programmed gear ratios and 2 user-defined ratios.
Endo functionality includes user-defined torque limits and 3 auto-reverse options.
3-year warranty on the complete system and E Pro attachments.
2-year warranty on E mini and E Plus attachments.