PROPHYwiz hygiene handpiece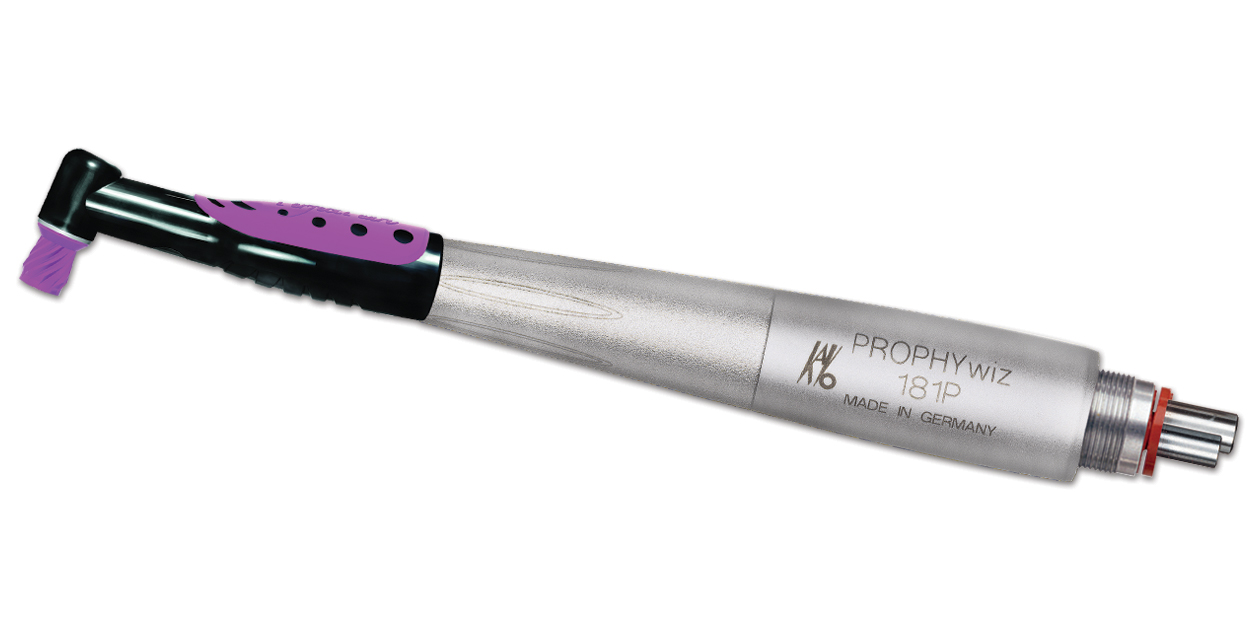 Free prophy angles will be box of 125.
Product Details
Ultra light handpiece weighs only 2.7 oz. to minimize hand fatigue.
360° swivel along with ergonomic, well-balanced design provides comfort for all-day use.
Speed range up to 3,100 rpm.
Works with both metal and disposable prophy angles.
Fits all 4-hole tubing.
1-year warranty.