SMARTtorque Mini LUX S615 L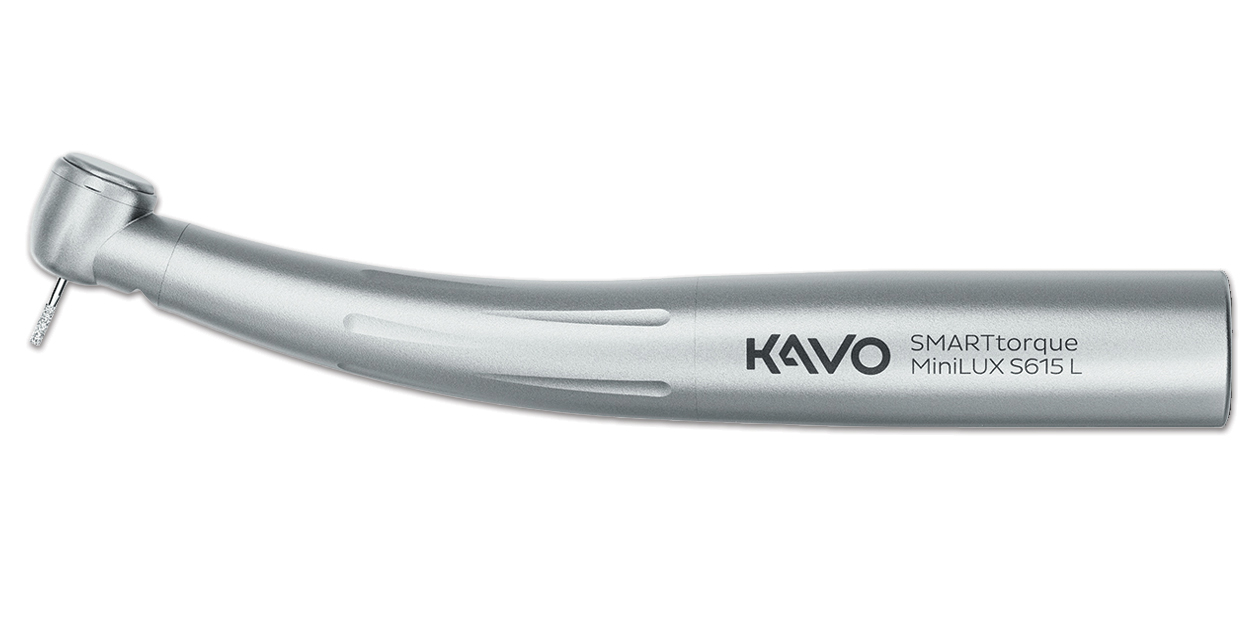 Limit 3 free handpieces per office. Free handpiece will be of equal or
lesser value to lowest price purchase handpiece.
Product Details
Mini head with 13 watts of power.
Ceramic bearings.
450,000 rpm
1-port spray.
Push button auto chuck.
Fiber optic.
Use with MULTIflex LUX coupler.
1-year warranty.
Want to try a KaVo handpiece before you buy? Click here.