MASTERmatic LUX M10 L straight handpiece attachment
(Made in Germany.)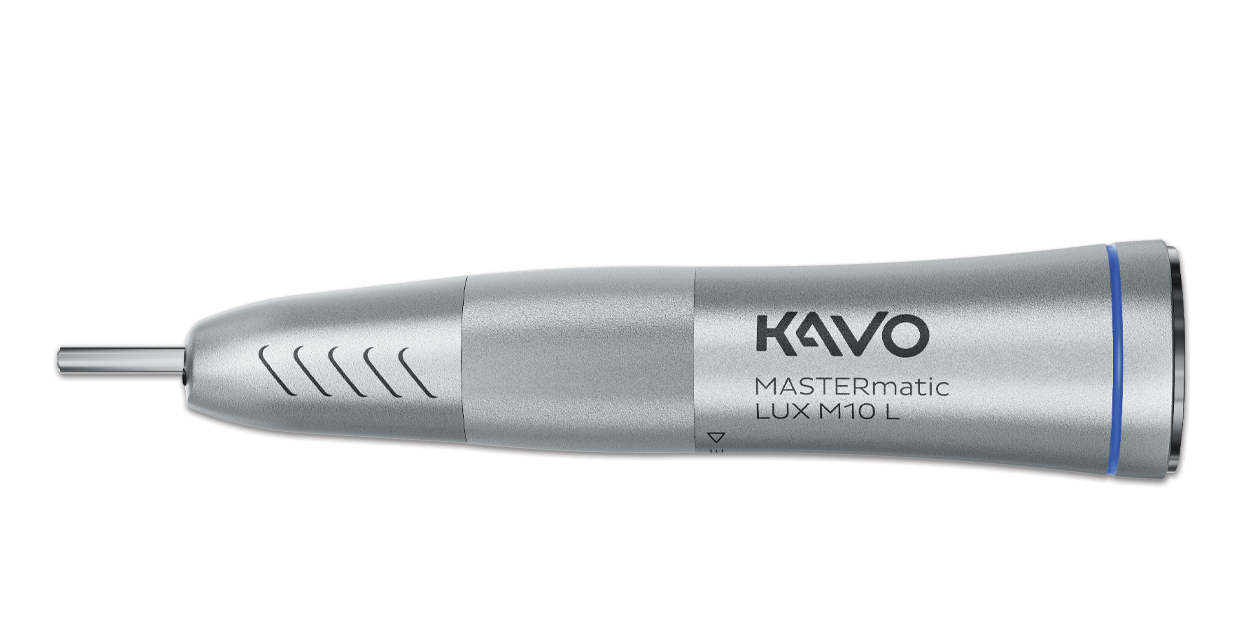 Product Details
1:1 transmission.
Speed range up to 40,000 rpm.
Cellular optic.
Internal air/water coolant.
Works on electric or air motors that have a universal "E" type connection.
Plasmatec hygienic coating.
For straight handpiece and contra angle burs (burstop must be used and is included).
2-year warranty. 2.5 years when maintained with QUATTROcare Plus.