MASTERmatic LUX M05 L Mini high-speed attachment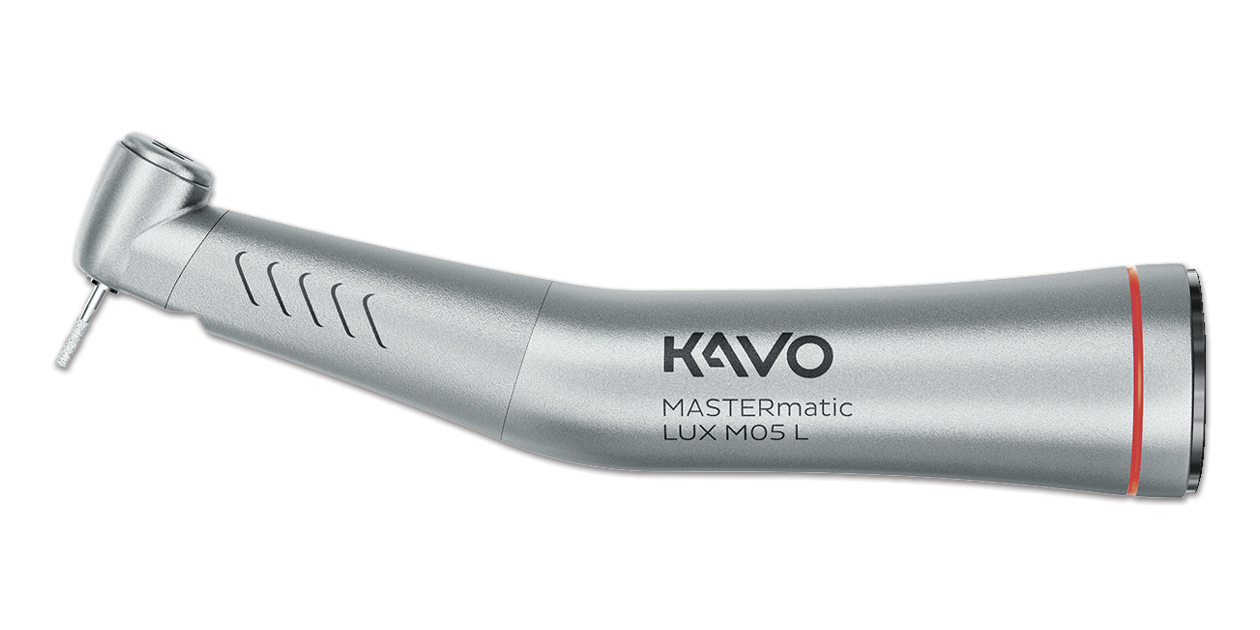 Limit 3 redemptions per office.
Product Details
Smaller head size.
1:5 transmission.
Triple gear transmission for reduced vibration.
Ceramic bearings.
Speed range up to 200,000 rpm.
Cellular optic.
Internal air/water coolant.
Friction grip push button auto chuck.
1 port spray.
Field exchangeable spray filter.
Works on electric or air motors that have a universal "E" type connection.
Plasmatec hygienic coating.
100° head angle for easy access.
2-year warranty. 2.5 years when maintained with QUATTROcare Plus.