COMFORTdrive 200 XDR high speed handpiece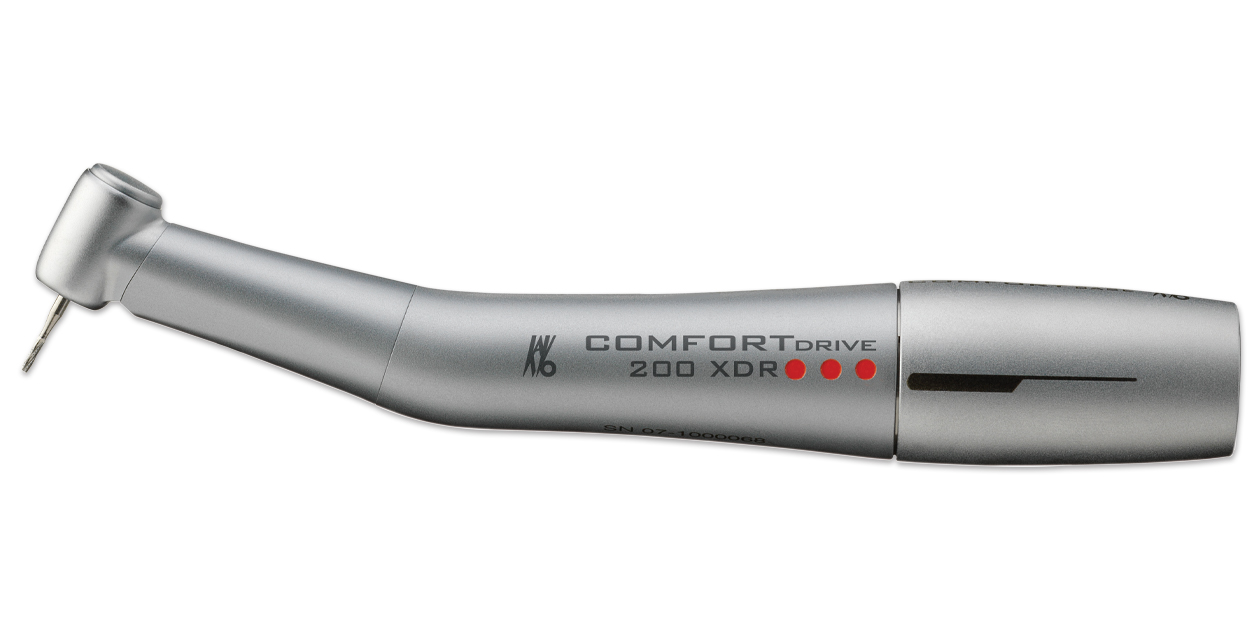 Limit 3 free handpieces per office.
Product Details
Lightweight and powerful electric high-speed handpiece features precise performance, superior comfort, and allows for seamless integration into dental units.
Integrated micro-motor with 30 watts of power.
Ceramic bearings.
Cellular optic with glass rod light conductor.
Speed range 30,000 to 200,000 rpm
Field replaceable water filter.
Plasmatec coating for improved grip.
Use with COMFORTbase coupling to connect to ELECTROmatic.
Friction grip push-button autochuck; for use with 1.6mm friction grip burs.
2-year manufacturer''''s warranty (2.5 years when maintained with QUATTROcare Plus).