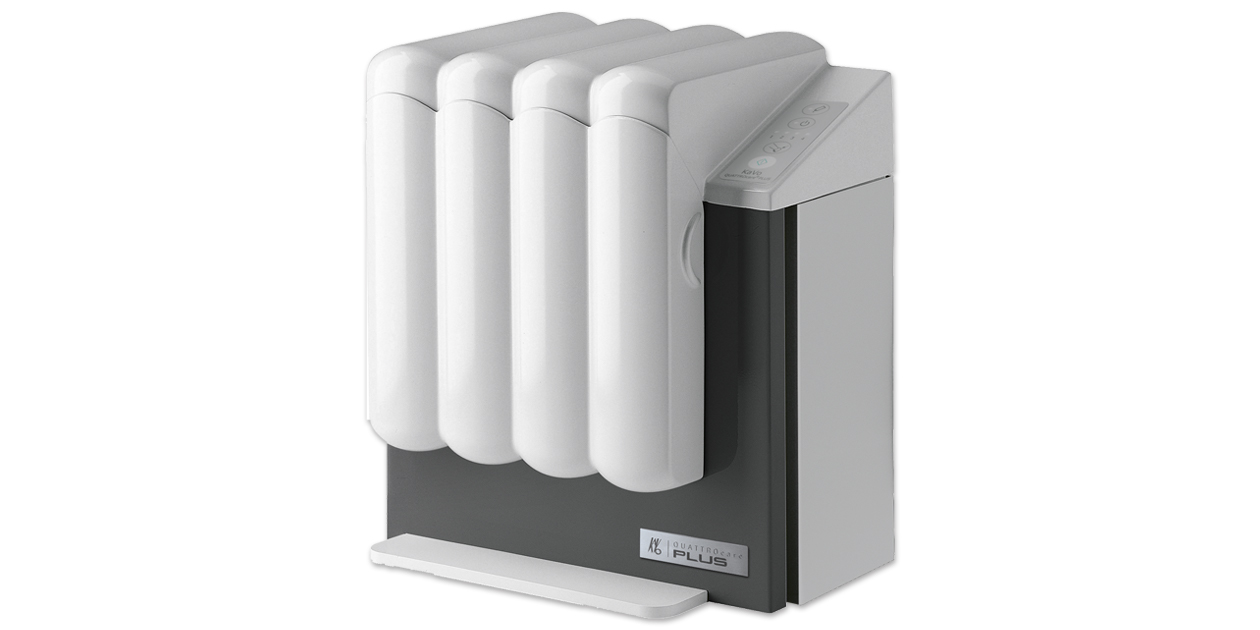 Limit 3 redemptions per office.
Product Details
Automatic handpiece maintenance and purging system.
Up to 4 handpieces or air motors are cleaned, lubricated and purged in the same cycle.
Flexible programming allows setting of total cycle time from 20-45 seconds per handpiece.
Can be used for virtually all brands of handpieces, air driven scalers and air motors.
Connects to 1/4" air line.
58 to 87 psi air pressure recommended.
Dimensions:
Height: 15"
Width: 13-9/16"
Depth: 11-1/2"
Width with door ajar to exchange spray: 16-15/16"
Depth with flap open 18-7/8"
Weight: 22 lbs.
QUATTROcare Plus extends the warranty of select newly purchased KaVo handpieces by 6 months.