Hatho polishing compounds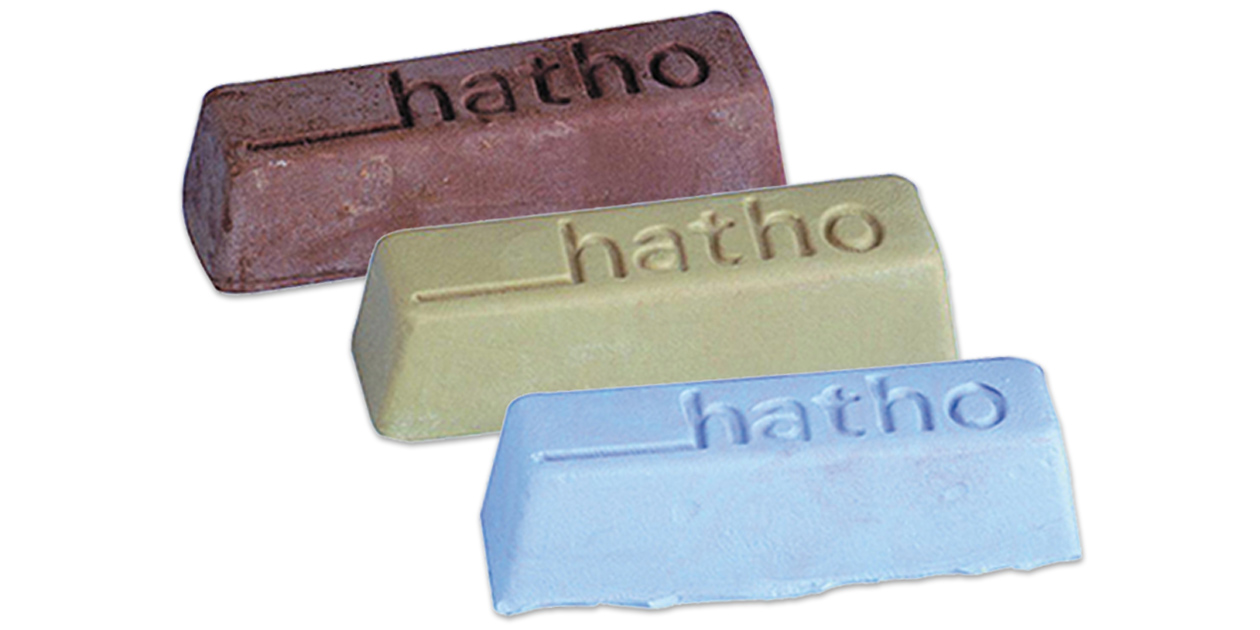 Product Details
Designed for pre-polishing or creating a high shine on a variety of materials to meet specific needs in your laboratory or clinic setting.
Beige - Designed for high shine polishing of acrylics and polymer-based crowns and bridges. Initial surface must be prepared with a pre-polish paste pumice. Use with mulin, hamois, micro-fiber, leater flannel or felt buffs.

Brown - Perfect for polishing deep scratches, pre-polishing of precious metals and crown and bridge work. Use with lathe brushes, TORO miniature brushes, GEZA and Poly Buffs.

Blue - A universal compound for high shine polishing of precious/non-precious metals and light curing composites. Contains special high grade abrasives inside, similar to diamonds. Use with muslin, chamois, micro-fiber, leather or flannel buffs.