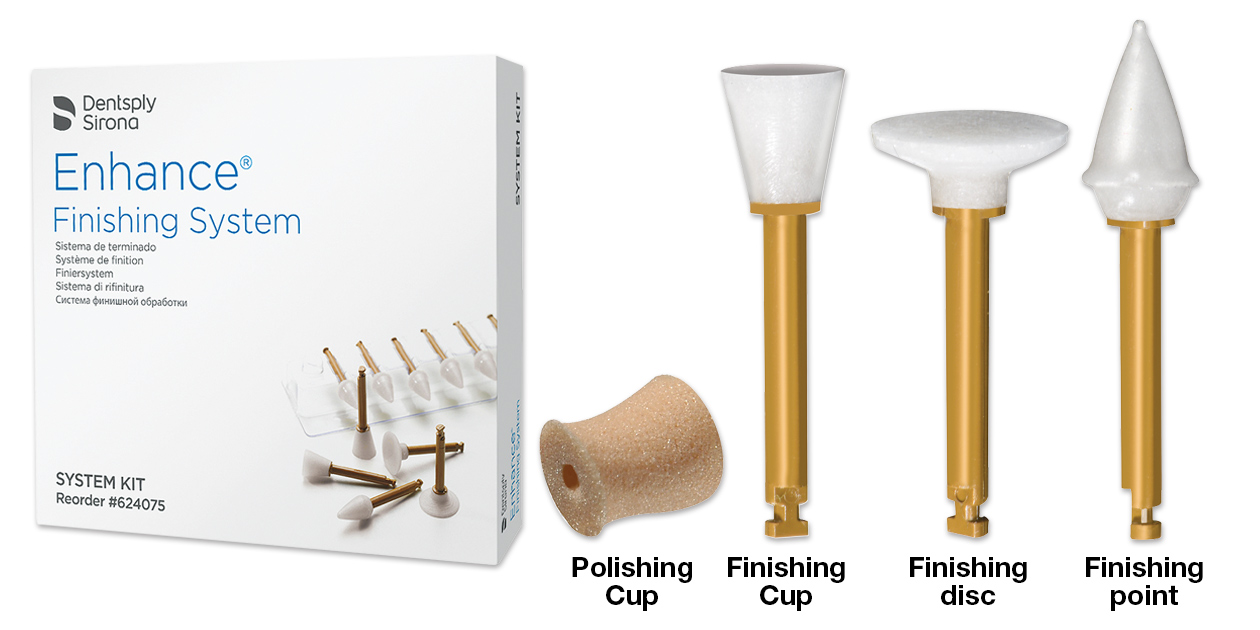 Polishing cups refill pkg of 100 is not included in this free offer.
Product Details
One-piece pre-mounted finishing discs, cups and points eliminate cumbersome and multiple disc changes; you can contour, finish and begin polishing with one step. Abrasiveness is controlled by the pressure applied.
Note: Polishing cups (100/pkg) are not mounted; a separate RA mandrel is required.
Clinical Evaluations
Enhance Composite Finishing & Polishing System
earned 4.2 stars out of a possible 5.0.
Quite versatile, very flexible, gentle on enamel. It is especially effective on the concave lingual surfaces of anterior teeth.
Be sure not to get it wet - it will lose its effectiveness very quickly. Doesn''t polish - you also need one of the rubber polishing kits to impart a shine on the restoration unless you use the enclosed Prisma Gloss polishing paste.
One-of-a-kind product that can take a roughened surface (after being adjusted by a finishing bur or disc) and create a smooth one.
©REALITY Publishing Company
2/28/12
www.realityratings.com