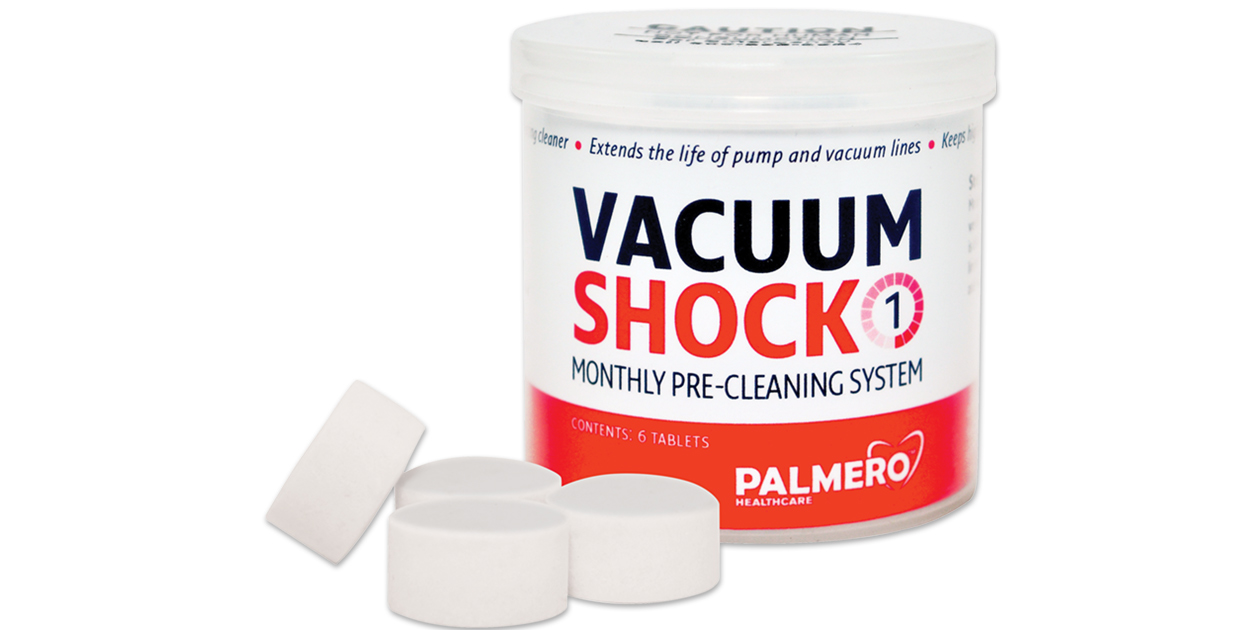 Product Details
Use 1 tablet monthly for initial pre-cleaning of dental vacuum systems.
Removes accumulations and keeps vacuum lines clean to restore vacuum pressure.
Extends pump life.
Compatible with amalgam separator systems.
Neutral (7 pH) formulation follows EPA Guidelines for waterline management.
Does not contain bleach, chlorine, iodine, peroxide, or any oxidizers.
This is Step 1 in Palmero''s 2-step evacuation maintenance system. For Step 2, see Vacuum Clean.