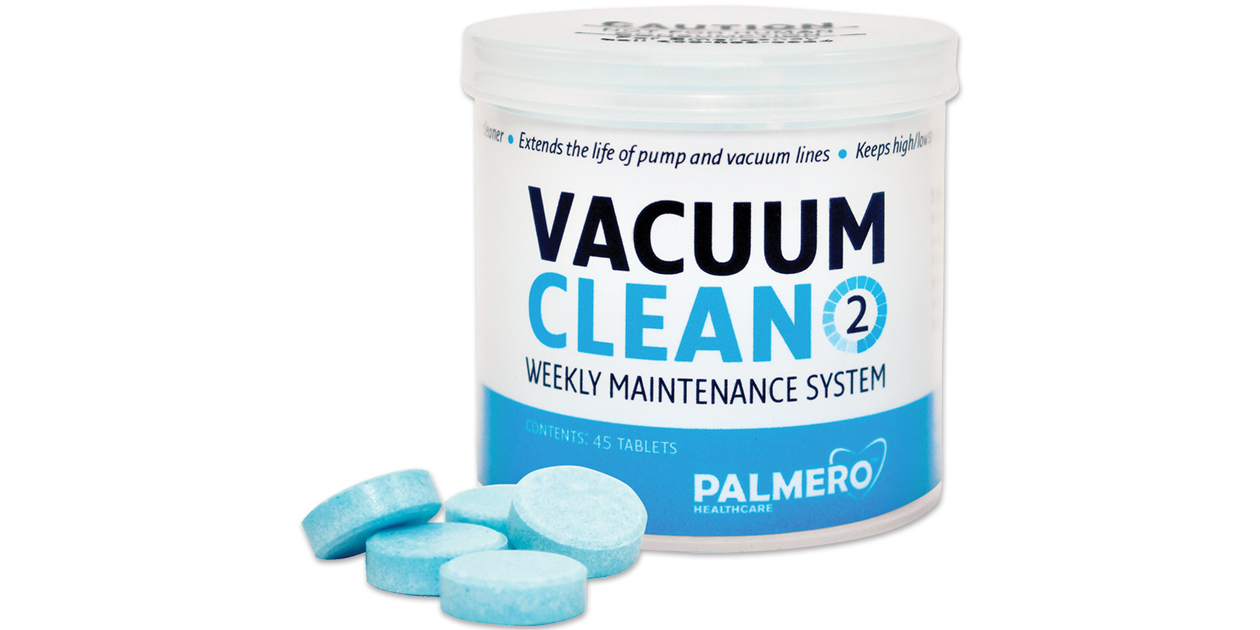 Product Details
Use one time-released tablet weekly for continuously cleaning of evacuation system lines.
Restores pressure, and extends pump life.
Keeps vacuum lines functioning at peak efficiency.
Compatible with amalgam separator systems.
Neutral (7 pH) formulation follows EPA Guidelines for waterline management.
Does not contain bleach, chlorine, iodine, peroxide, or any oxidizers.
This is Step 2 in Palmero''s 2-step evacuation maintenance system. For Step 1, see
Vacuum Shock.