Safco Concentrated Evacuation Line Cleaner
(previously called KleenLine)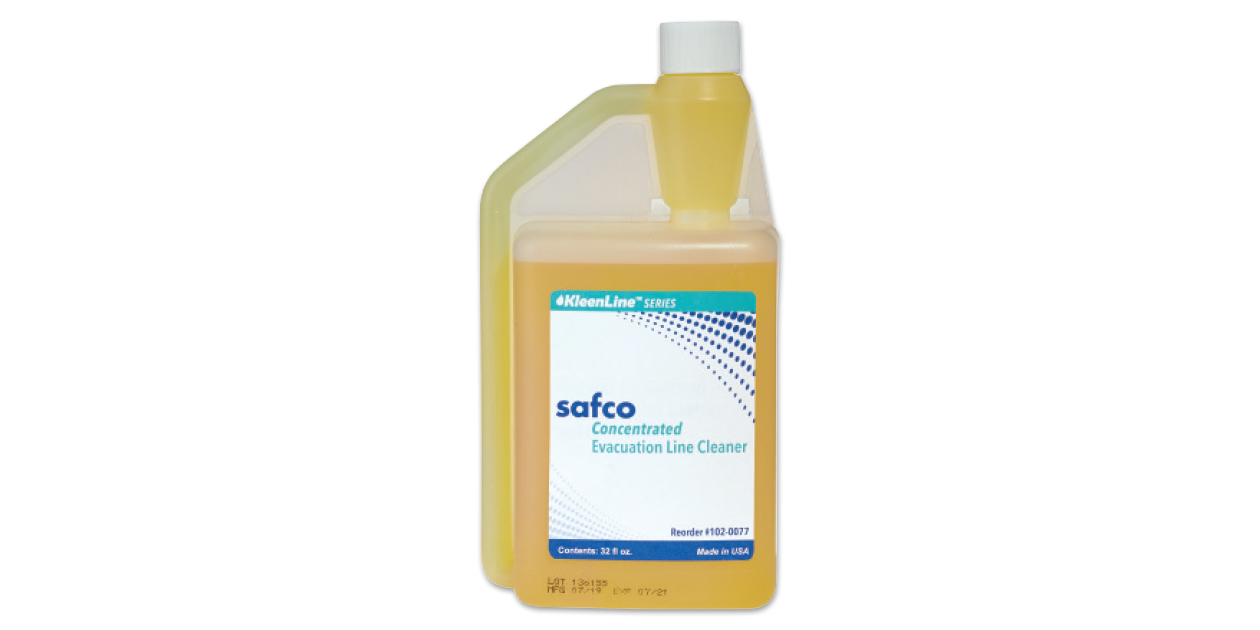 Product Details
Part of the Safco KleenLine™ Series
Anti-microbial eco-friendly evacuation line cleaner for everyday use in all types of evacuation systems.
Reduces biomass buildup.
Non-foaming, with neutral pH.
Phosphate-free. Safe for use with amalgam separators.
Convenient metered dispenser bottle.
Sweet clean fragrance.
Dilution ratio: 1 oz. concentrate to 32 oz. water.
Yield: 32 x 33 oz. treatments.