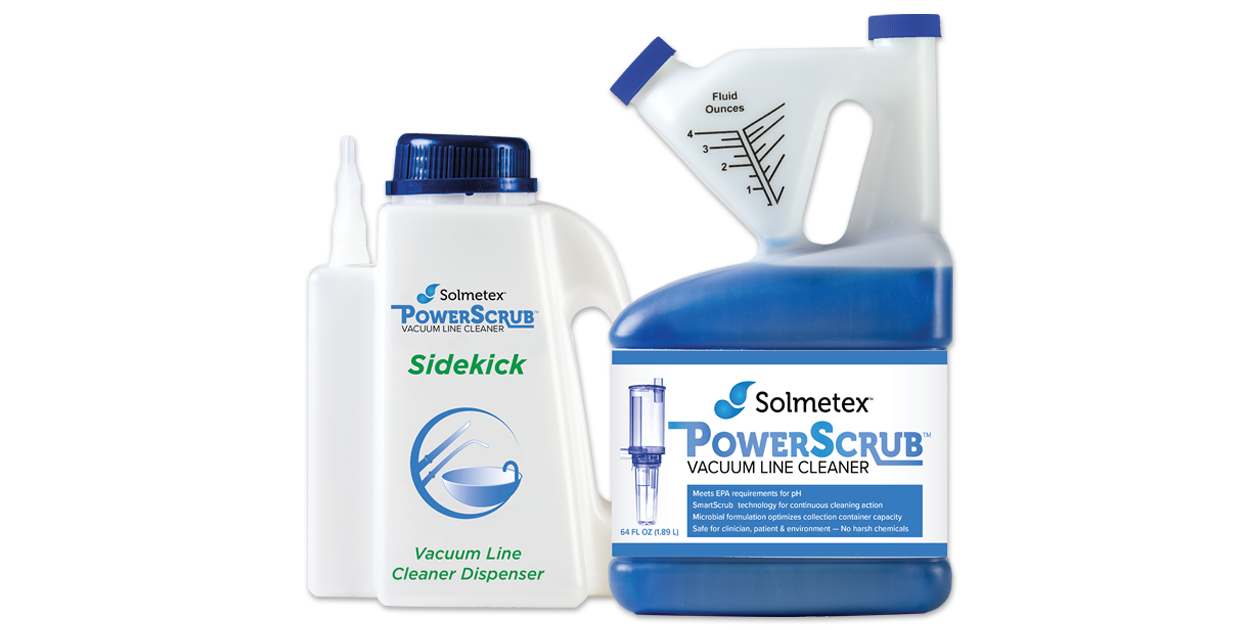 Rebate form submission required for free product.
Product Details
Neutral pH formula designed for use with the NXT Hg5 Amalgam Separator but compatible with all amalgam separators. Features SmartScrub Technology for continuous cleaning action and microbial enzyme release at any water temperature.
Dilute 1 oz. to 32 oz. of water.
Makes 64 x 33 oz. treatments.