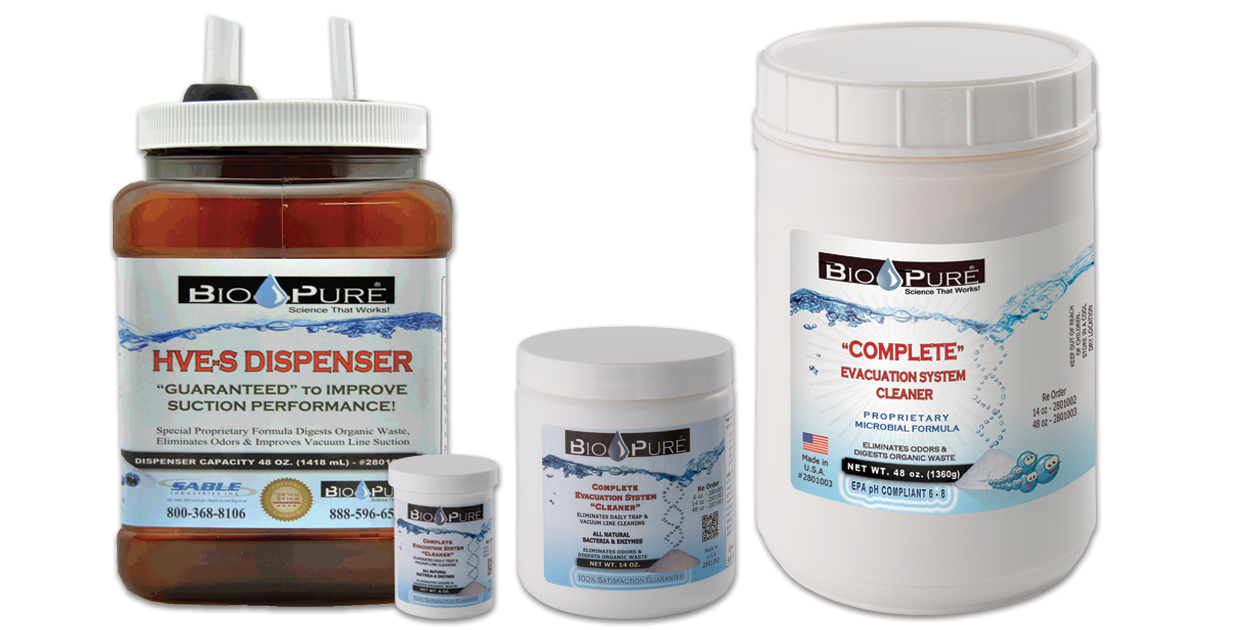 Limit 1 discount kit per office; discount will be reflected on your
invoice. To receive your discount, you must enter Offer Code 1026 in the
special instructions field during checkout. The $25 coupon will be included
the Restore Kit package.
Product Details
Restores and maintains vacuum line suction and system flow by actively breaking down and digesting organic waste. Noncorrosive, nonfoaming, and neutral pH. Eliminates trap cleaning and removes odor and sludge. Compliant with the EPA Amalgam Separator ruling. 100% natural and environmentally friendly.
The 14 oz. maintenance jar treats up to 4 operatories for 10 weeks
The 48 oz. maintenance jar treats up to 4 operatories for 9 months.
The 6 oz. jar in the Restore kit treats up to 4 operatories for 4 weeks