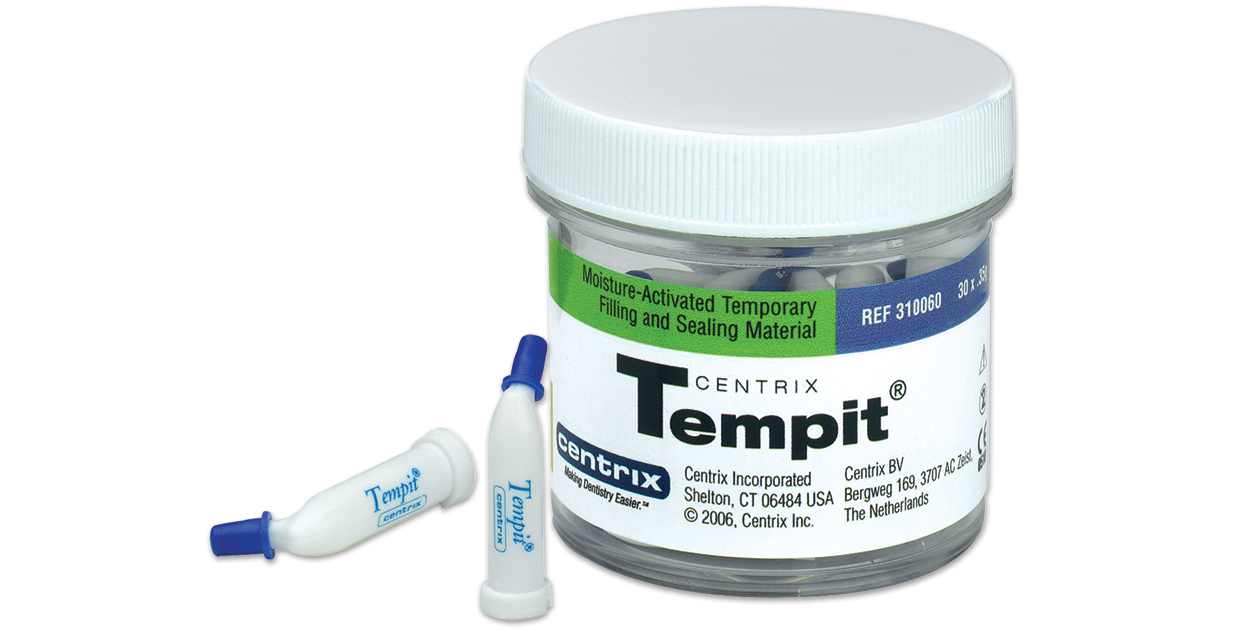 Free item will be of equal or lesser value to lowest price purchase item.
Product Details
Temporary filling material in pre-filled syringeable tips.
Tempit
For use as an endo capping material for up to 2 weeks in the mouth. Moisture activated and sets in 5 minutes or less.
Tempit L/C
Light-cured. For use between 4 to 6 weeks in the mouth.
Tempit-Ultra F
Light-cured, fluoride releasing, longer-term intermediate restorative material. No etching or bonding required.