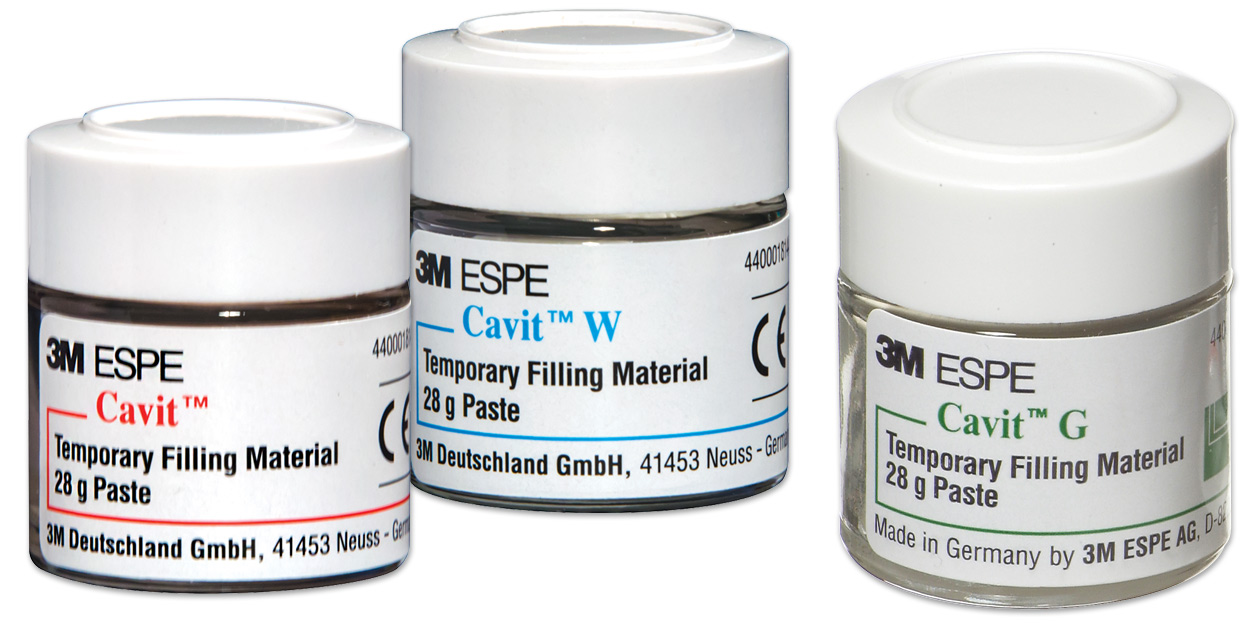 Product Details
Self-curing, temporary sealing paste for temporary restoration of cavities and sealing endodontically treated preparations. Simple to apply and offers void-free curing in the presence of moisture.
Cavit original (pink)

- Hardest set.

Cavit W (white)

- Medium set with reduced final hardness and increased adhesion.

Cavit G (gray)

- Softest set that is completely removable without burs.