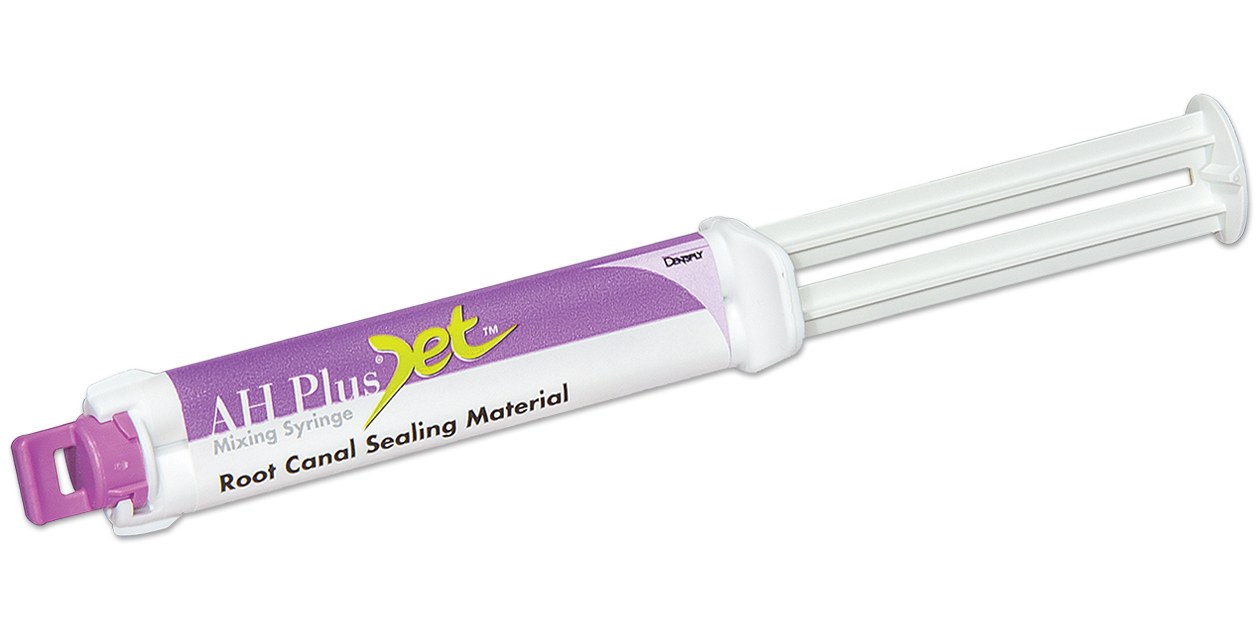 Product Details
The time-tested formula of AH Plus in a double-barrel automix syringe.
Ready-to-use efficiency with no manual mixing.
Excellent radiopacity.
Superior flow characteristics to flow into and seal lateral canals.
Outstanding dimensional stability and low solubility for a durable, safe seal.
Thermoplastic ability makes it easy to remove.
4 hour working time; 8 hour setting time.