AH Plus®
(Made in Germany.)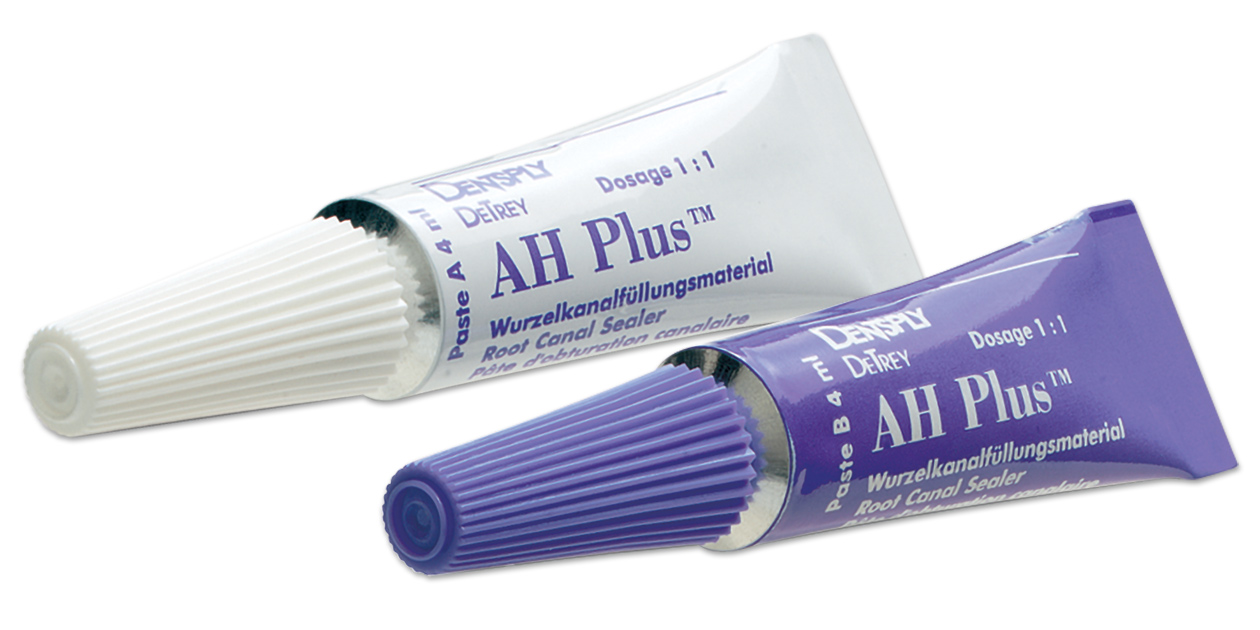 Product Details
Paste/paste manual mix root canal sealer compatible with any obturation filling technique.
Excellent radiopacity.
Superior flow characteristics to flow into and seal lateral canals.
Outstanding dimensional stability and low solubility for a durable, safe seal.
Thermoplastic ability makes it easy to remove.
4 hour working time; 8 hour setting time.