TF™ Adaptive nickel titanium rotary files
(Made in Mexico.)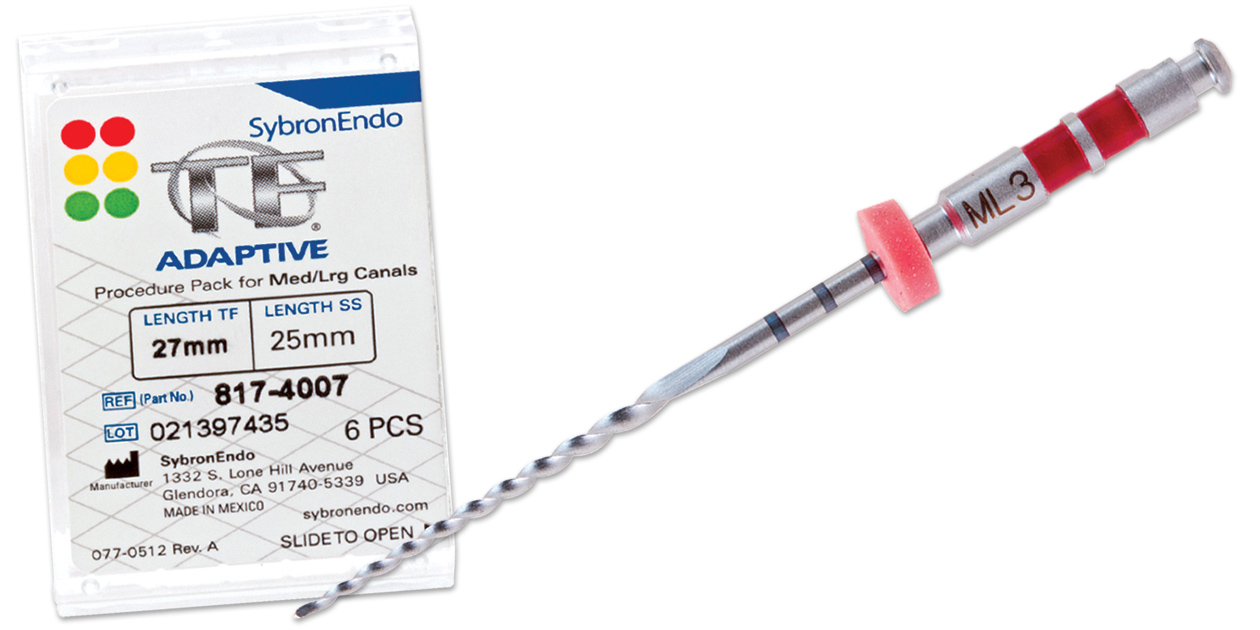 Limit 3 redemptions per office.
Product Details
TF Adaptive is an easy system to learn and it's easy for assistants to set up; no need for extensive training. The adaptive motion of the Elements motor puts you in total control of the file rather than the file being in control of you. TF Adaptive files produce less apical extrusion of debris than other reciprocating systems, resulting in significantly less post-operative discomfort.1
The motor first rotates the file clockwise. And then depending on the load, adapts and reverses counter-clockwise by coasting in a reciprocating motion.
1Data on file. Axis|SybronEndo. Data from Gambarini G., Garala M. Cyclic fatigue and flexibility testing.