CanalPro® Endo-Ice™ Green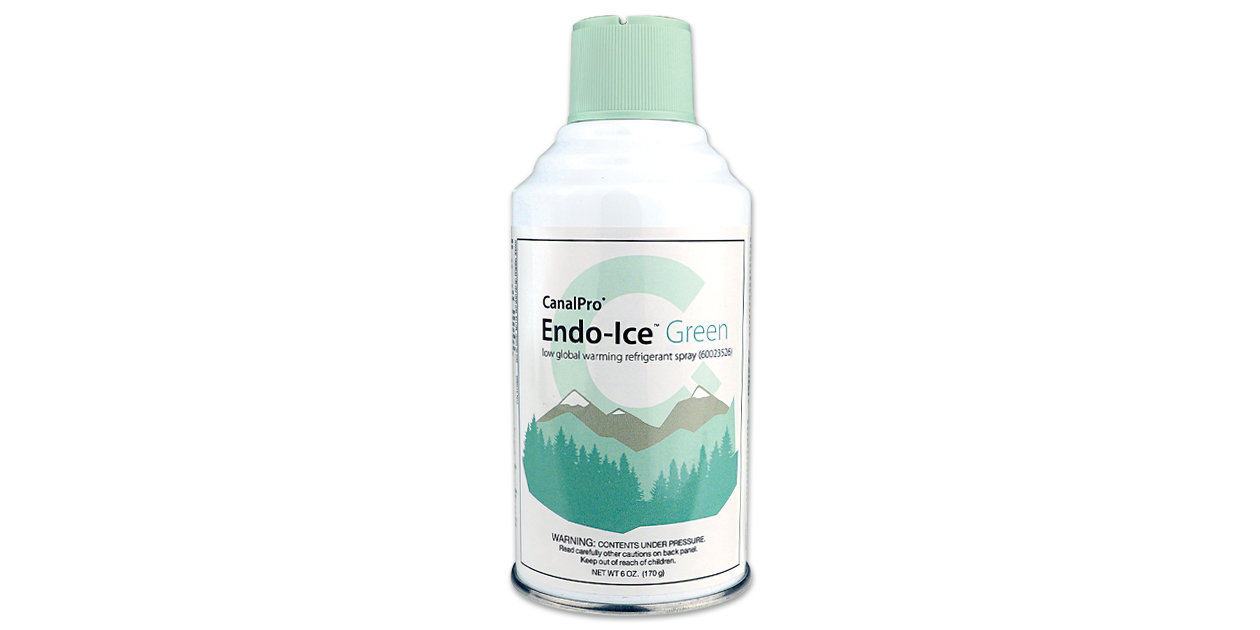 Product Details
Easy-to-use pulp vitality testing spray offering the same performance as the original Endo-Ice in an environomentally-friendly formula containing no chlorofluorocarbons, and with a low Global Warming Potential < 1.
At -26.2°C, Endo-Ice Green is much colder than ice or ethyl chloride.
Safer for the environment, contains no chlorofluorocarbon and is non-flammable.
Fresh spearmint flavor.
Does not require refrigeration.
Clear 4" dispensing straw included.