EndoRing® II - Jordco
(Made in USA.)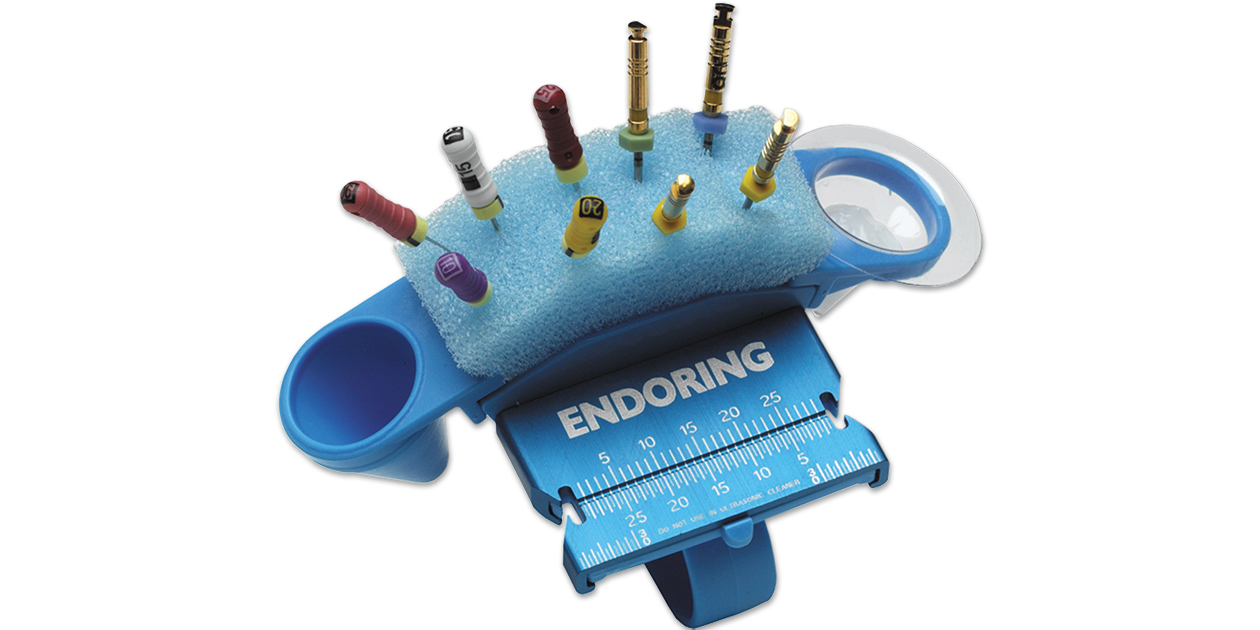 Product Details
Directly place, store, measure and clean endo instruments within the operating field. Reduces the risk of cross-contamination and minimizes the passing of sharps between dentists and staff. Helps make endodontic procedures safer and faster.
Minimizes eyestrain and loss of attention from searching for files.
Frees both hands for greater chairside flexibility.
Easy-to-read metal ruler with precise laser-etched scales in 1mm and ½mm increments.
Recessed calibration tract for easy positioning of instruments.