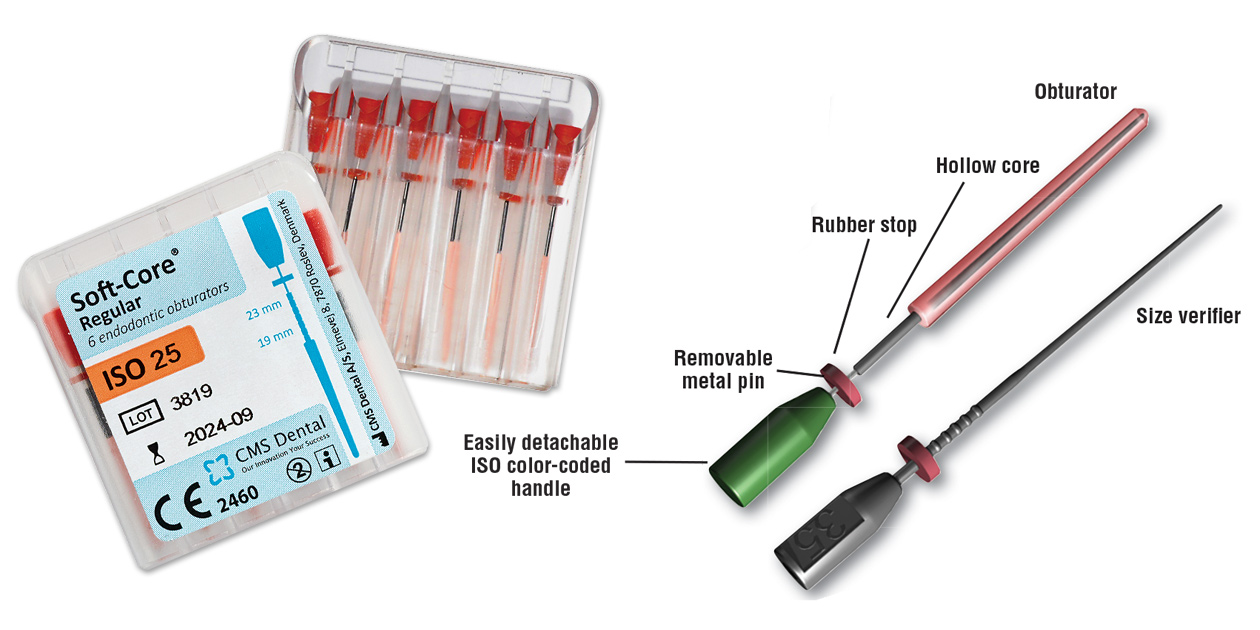 Price shown reflects the 25% discount.
Product Details
If you like Thermafil®1, you'll love Soft-Core! Soft-Core's carrier is 30% thinner than Thermafil, allowing greater flexibility to navigate curved canals. A thinner core also means more gutta percha for denser fills every time. And with just one universal taper size, you can greatly reduce and simplify your carrier inventory.
Soft-Core has a smaller diameter core that more effectively carries gutta percha to the apex, and makes retreatment easier.
Smaller diameter core and 0.03 taper fits all degrees of tapered canals.
Obturators are designed for use with hand or rotary files with a taper of .04 or less.
Adjustable working length with extra long 18mm insertion handles.
Simple twist-off handle removes easily.
Hollow core, along with the use of LA Axxess steel burs, makes creating post space and retreatment, if necessary, simple.
Gamma irradiation sterilized individual packaging.
No preheating of oven – shorter heating times.
1Thermafil is a trademark of Dentsply International.