Maillefer ReadySteel™ hedstrom files
(Made in Switzerland.)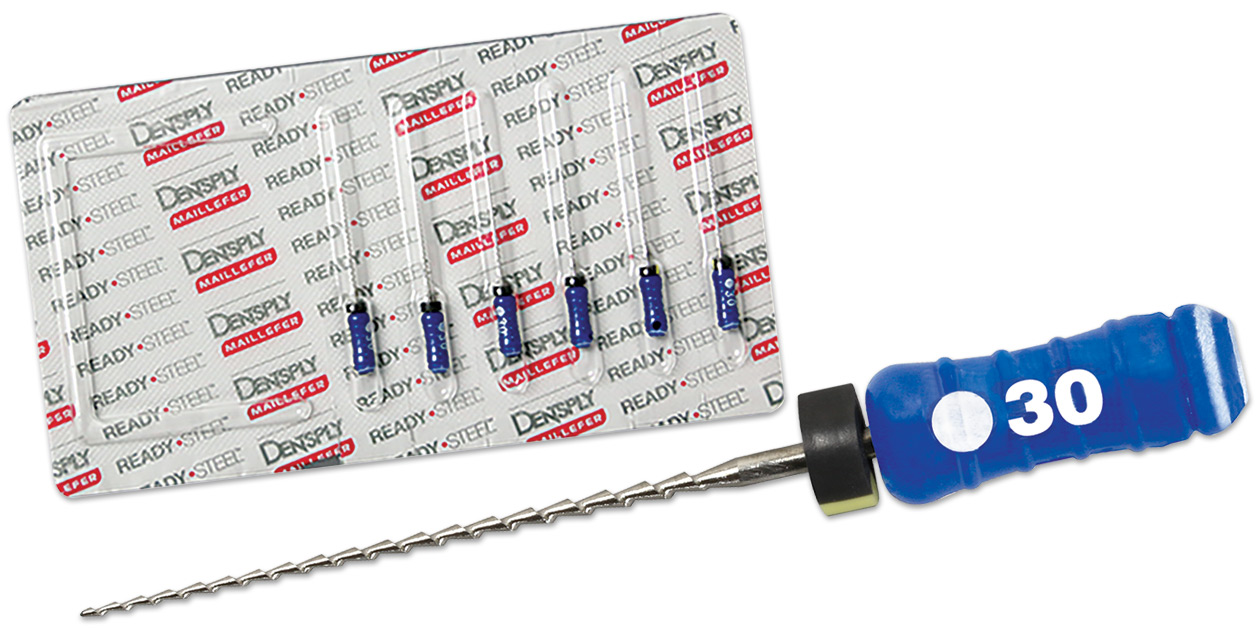 Maillefer Unifiles are not included in this free offer.
Free items will be of equal or lesser value to lowest price purchase item.
Product Details
Stainless steel files with effective upward motion cutting efficiency. Ribbed handle design provides improved tactile feel. Includes pre-inserted silicone stops. Pre-sterilized; packaged in blister packs.