Safco gutta percha points
(Made in South Korea.)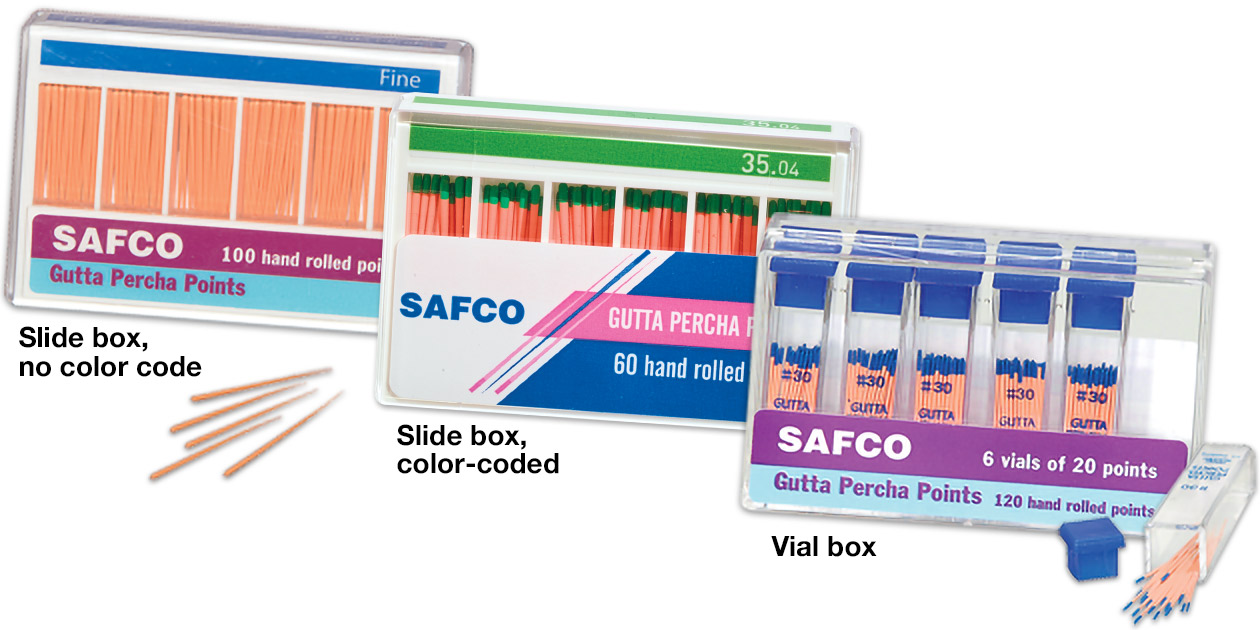 Product Details
Every single high quality Safco gutta percha point is hand-rolled to extremely close tolerances for assured uniformity of size and shape.

• Stored in Safco''s cool, climate-controlled warehouse.
• Stiff enough for insertion, yet flexible to follow the contours of the canal; 28mm length.
• Readily condensable for excellent canal wall adaptation.
• Cadmium-free. Not made with natural rubber latex.
• Radiopaque.