Premier® Glick endo pluggers and excavators
(Made in USA.)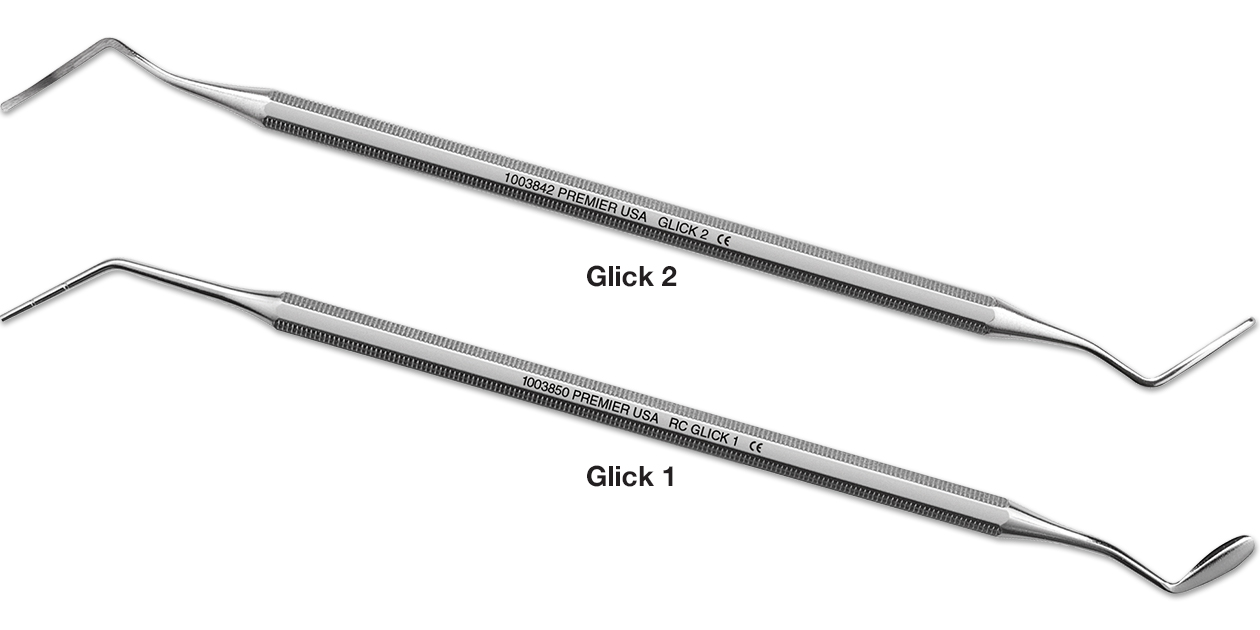 Offer does not include PremierAir instruments, explorer 12-packs,
PerioWise probes, or implant scalers. Free item will be
of equal or lesser value to lowest price purchase item.
Product Details
Glick endo pluggers have one blunt end for packing gutta percha into the root canal; the other side is for spatulating the gutta percha.