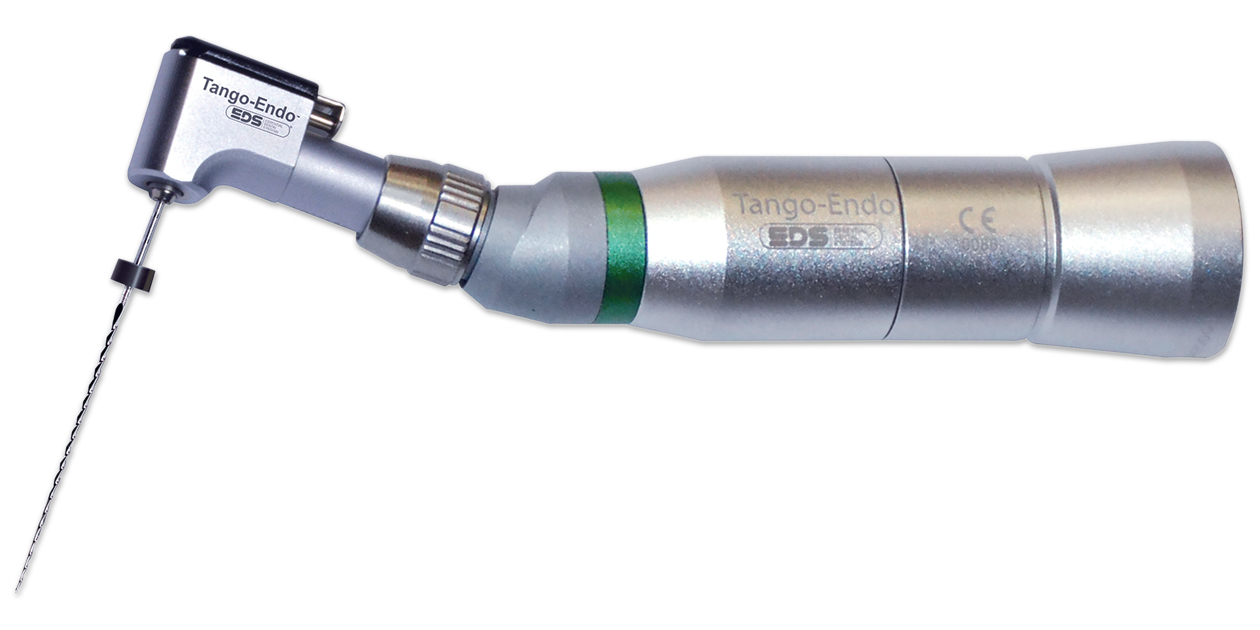 Product Details
Provides a safe and efficient way to complete endodontic procedures, generally only taking two instruments to achieve predictable results.
Tango-Endo instruments are specially designed for the reciprocating Tango-Endo handpiece, and have a patented flat along the entire length that creates two vertical blades, increased cutting, and reduced engagement of the instrument for faster advancement with less resistance to the apex. Calibration rings make determining the working length fast and precise. Flexible without compromising overall strength. Handpiece can be used on any e-type air motor.


Safco Complete Satisfaction Guarantee
You are welcome to use the Tango-Endo handpiece on a complete satisfaction guarantee basis; if you are not fully satisfied with this product,
return it within 30 days for a complete refund.
You may use one in your office on a trial basis; however, we can only accept the return of one unit in used condition.